Are travel and tourism a promising career? Little do people realize that there can be a career built around travel and turned into tourism. The two are used as one but are different.
Tourism is always an experience bringing around the cultural, social, and historical ethos as a collective experience. Travel is a personal essence, an adventure in nature.
The two got redefined in the pandemic from what it confined to earlier.
Is There a Career in this Industry?
Yes, there is always a career in this industry that is adventurous and dynamic when the time requires a change of how you look at it, like life during the pandemic times, when people underwent several changes forced due to sudden isolation.
Several resorted to traveling far away from homes on as much as their bicycles to serve those who were needier to overcome their 'kensho moment' (turning their pain to power).
Travel and Tourism As A Life-Changing Experience 2020-21
Lockdown of 2020-21 has been a life-changing phase. It not only came as an emotional setback for many but also a life-changing experience, redefining the ways travel and tourism are conducted on new lines and designs.
The most readable story of the COVID-19, besides several others, has been the mother-son duo that had been serving food at nominal charges during the regular days.
And during the pandemic, they resorted to serving the needy in large numbers, cycling down all the way, as a travel experience, to fulfill the hunger pangs of the needier.
The world came around to help them with revenue online for the charity undertaken. The project is still going strong under 'Mom Makes, Son Sells in Kandivali', which mother Heena promotes in Mandavia, Mumbai.
The two put out all their experience. Of the travails of the people around, jobless and hungry, and the joy of receiving that felt so close to divine intervention.
People needed to channelize their negative energy into something worthwhile. Several tried-out instances could bring back the disconnect. One so much felt resorting to reading travel and tourism blogs online to plan their short time escape from the miseries that surrounded, confined home.
Travel and Tourism: It Remains the Fastest Growing Industry: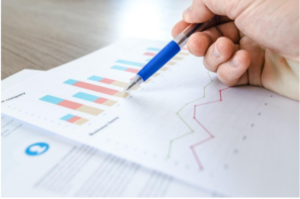 Man has always been a nomad by nature, but everywhere, he is bound in chains, this may be a famous saying, but it is true. When there is helplessness and misery, it is travel that brings respite.
Thus, it has always been the fastest growing sector globally that provides several career opportunities with which the world interconnects. If you are studying a relevant course, you can find academic writing help from professionals online.
During the pandemic, staycations came as a recourse, provided by several residing in the back of beyond. Several took to it, escaping from the miseries of social isolation. Likewise, several homes and families provided respite at economic prices to those seeking escape to nature along with their work to pursue.
Yet, the hotel industry that is associated with traveling and tourism, promoted by it, did receive its set of overcoming setbacks.
The hotel industry is now providing several attractive packages for people still looking forward to a tourism experience. They have come forward to mushroom in areas that promote:
Adventure tourism.
Eco and sustainable development tourism.
Recreation and leisure studies.
Experience in resort management.
Spa management.
Training as a tour guide.
People Have Often Raised This Question, How Beneficial is a Career in Travel and Tourism?
1) Tourism is one of the world's oldest and also most prominent industries.
2) It allows freedom to travel.
3) It strengthens your soft skills.
4) People spend quality time and money traveling.
5) It's always easy to get started with little imagination and investment.
The industry may slow down, but some roles can never end for any person; even a high school graduate can push a career locally, provided they are well-versed with everything cultural, social, and scenic in that terrain. Nevertheless, scholars can look for travel and tourism assignment help on the internet and get all the support they need.
Some of The Careers That are Always in Demand are:
Travel Consultant
Visitor Information Manager
Event Manager
Ground Attendant
Cruise Manager
Tour Guide
Sales and Marketing consultant
Operations Manager
Executive chef
Spa Manager
Employment Rate in Travel and Tourism
The World Travel & Tourism Council (WTTC) is already offering 10 percent of global employment. Some of the other better opportunities available in this quarter remain:
Ancillary services associated with tourism
Work-related to Arts and culture.
Provisions for outdoor adventure recreation.
Scope in Hotels, food, and beverage industry.
Travel ticketing and transport.
Seminars and conventions.
Ecotourism
According to the requirements in the well-established industries, as employer engagement, the companies have resorted to shifting work from home premises to open areas in the proximity of nature, companies like the American Express, Carlson Wagonlit, Marriott, and more.
Therefore, it would not be wrong to think of a career in this industry. Moreover, it can be easily pursued, with help online, alongside the job with an MBA specialization in Tourism and Hotel Management completed quickly seeking an academic online assignment help available online from various services providers.
The courses certainly provide a fillip to promote the necessary skills required in it like presentation, handling deadlines, leadership spirit, teamwork, problem-solving abilities, and more research for IT.
A career in this industry remains a ready reckoner for all those unable to cope with office hours and pressures and are outdoor lovers by nature.