The impact of COVID-19 on the world is unfolding new challenges for insurers each day. Currently, it is not easy to examine the entire impact; as a result, the emerging trends in the insurance industry can either become standard or vanish. The coronavirus pandemic might disappear soon, but its effects on the industry and world economy are likely to persist in the long run.
Insurers are putting their best in completing insurance claims processing, managing workforce, handling finances, etc.; each aspect of the business brings a new set of challenges. Here, what insurers can do is stay updated with industry and technological trends while keeping keen eyes on the future, predicting, and analyzing the possible change in customer demand and market.
Here are some technologies and trends insurers can learn more about and adopt the same for the betterment of their insurance agency/company.
01) InsureTech& Flexible Term Life Coverage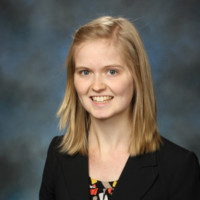 Credit: Alice Stevens -Insurance Expert or Senior Editor Specializing at Best company
Here are my thoughts on technology and insurance trends in life insurance. A rising trend in life insurance is using insurtech to make the quote, application, and approval processes faster and easier for shoppers. This type of insurtech is very common, especially for term life insurance. A few examples of companies are Bestow and Ethos.
Other companies that use these methods operate like agencies. Agencies don't underwrite the policy. They sell policies from several insurers. Two examples include Quotacy and Policygenius.
One rising trend is flexible term life coverage. These policies generally start at a high level of coverage that can decrease over time as your life insurance needs lower. For example, the more of your mortgage you pay off, the less life insurance coverage you need. As your coverage amount decreases, so do your premiums. Lower premiums free up more cash for your monthly budget.
I'm aware of two companies that offer these flexible policies. Everyday Life offers policies that automatically decrease coverage levels over time. Ladder offers policies that you manually decrease as your needs change. Ladder also allows policyholders to apply to increase their life insurance coverage.
Many of these newer life insurance companies are backed by companies with a high financial strength rating from A.M. Best. This backing is important because life insurance payouts are large, lump sums of cash. You don't want your insurer to file bankruptcy or be unable to meet its claims obligations for any reason. Since these companies issue policies underwritten by trusted insurers or are backed by them, you can be confident when you're buying from these companies.
 02) Consolidation & Predictive Modeling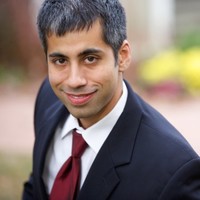 Credit: David Lewis Founder/Owner of Monegenix
There are actually 2 major trends almost no one is talking about.
First, there is massive consolidation going on right now in insurance, a lot of it behind the scenes. Stock insurance companies are dumping a lot of unprofitable books of business, selling them to offshore companies or setting up runoff companies to get rid of the business.
They're realizing that certain lines, like life insurance, are just not profitable. MetLife, Voya, Aviva, SunLife, Allstate, Jackson, Hartford, Genworth, Travelers, Cigna, Aetna, and the latest domino to fall is TIAA — all ditched their life insurance business. Obviously, this has certain implications for consumers who bought insurance with these companies.
Secondly, the move to predictive modeling is a major developing trend in the industry. There are some insurance companies that are now doing all of their business substantially using predictive algorithms and "public" databases like LexisNexis, which has resulted in the gutting of entire departments within insurance companies and replacement with teams specializing in AI and predictive modeling. I'd say that's where the future is. And not like 30 years into the future. More like 3-4 years.
03) The Use of ML & AI for Insurance Processes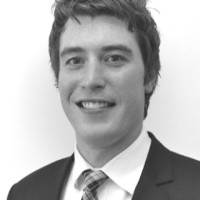 Credit: Kristopher -Insurance and Risk Management Professional at Kristopher Marsh
With the recent IPO of Lemonade, there is much discussion surrounding the application of Machine Learning and AI to the insurance process. Will it be a golden bullet for insurers to streamline their processes? Or will it favor small agile companies built with a technology-first mindset? Many in the market, including myself, are slightly skeptical that it will do little more than reducing labor costs in the short run – and that human intelligence will remain an essential aspect of the business. But the jury is still out on the impact on the long term, so I suppose only time will tell.
04) Predictive Analytics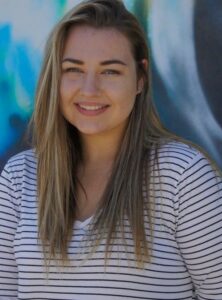 Credit: Jennifer Willy,Editor at Etia
Technology is everywhere right now and has penetrated every space in our life. But still, many of us use different kinds of technologies and experiment with them to innovate and create. Predictive Analytics – one such technology that not many people are talking about right now. It is a branch of advanced analytics that helps in predicting unknown events that may happen in the future.
The technique employed under this includes machine learning, data mining, statistics, Artificial Intelligence, IoT, and similar things. With interactive and easy-to-use software becoming more prevalent, predictive analytics is no longer just the domain of mathematicians and statisticians. Business analysts and line-of-business experts are using these technologies as well. It can be used to predict insurer behavior and in several other fields. Analyzing consumer behavior pattern is one such technology that will take over the world very soon. Actually, it is already doing so through social media platforms and other ways.
05) More Attention to Cybersecurity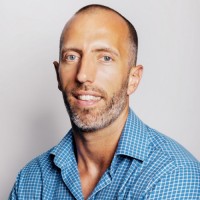 Credit: Stewart McGrenary, Director of iPad-Recycle
As a director of the company, checking the coverage of our insurance is a must. I should analyze the benefits of the policies. I have observed that one current trend in the insurance industry that is not being noticed is cybersecurity. Since we are in the digital era, most of the businesses and individuals are now at risk of virtual information leakage. There are a lot of illegal hacking activities that are going on nowadays.
They usually attack the websites of financial institutions. Since some financial institutions are aware of these incidents, they make their website more secure and inaccessible to hackers, thus making hackers divert their attention to unprepared institutions like insurance agencies.
Risk management is present in policies, but cybersecurity is not included. Now is the right time for insurance agencies to look into the existing policies and include cybersecurity.
06) Automated Commission Management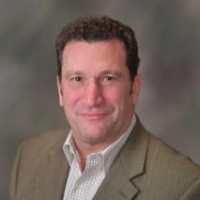 Credit:  Kirt Phillips CEO of Core Commissions
The trend of insurance agencies and brokerages automating commission management. Our application does just that, and we've been finding that a lot of agencies and brokerages are in dire need of this service. Many of them deal with the challenge of converting carrier statements, calculating commissions through messy spreadsheets, and generating reports. We work with several clients in the insurance industry and simplify all of these tasks for them.
For years, the way that insurance agencies and brokerages have managed paying commission to their employees has been complicated and work-intensive. When an agent sends the policy paperwork to the carrier, it doesn't include all the agent split information that will need to be applied when the carrier commission statement comes through weeks or even months later. Somehow that information needs to be re-associated with that policy on the statement to get the information needed to calculate the splits. It's an ever-changing calculation, especially when policies renew or are re-assigned to different agents. And every carrier may send these statements in different formats, e.g., paper statements, PDFs, documents.
One way or another, someone at the agency has to combine the commission data, not on the carrier statement, in a platform that will allow them to calculate commissions. Since pretty much the dawn of Excel, that platform has been spreadsheets. But spreadsheets are a breeding ground for costly errors (88% of spreadsheets have an error!). With new technology available, more and more agencies are finding that commission automation simplifies the whole process, saves them time, and eliminates mistakes entirely.
We've been working with more and more insurance agencies and brokers every day. This is definitely something that they're discovering can help them operate their business more efficiently.
07)The Cross-Generational Approach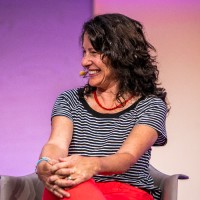 Credit: Shari Smith -Business Coach and Founder of Shari-sells
The insurance industry is one of the most challenging industries in the world. Simply because most people are reluctant to have one in their life. I myself was reluctant before. Worst is, when wrong marketing is used, the negative impact can destroy a certain company.
Here is one trend that no one is talking about in the said industry:
The cross-generational approach.
Viewed as an especially considerable and often misjudged age, millennials (here and there alluded to as Gen Y) now in their 20s and 30s, are outperforming Baby Boomers in both the workforce and in sheer numbers. Along with their successors– Gen Z (now in their 20s) – the under-40 consumer group makes up over a large portion of the U.S. population. Recent college grads and Gen Z have uncontrollably unique and sudden desires for their brands compared to the past generations. Leaning toward organizations that provide computerized communication and worldwide awareness is mostly their difference.
This phenomenon made insurance experts develop a cross-generational approach that can cater to a wide range of generations. This helps every insurance company to accommodate clients easily using the right terms and conditions that each one of them can relate to.
08) Artificial Intelligence and Robotic Process Automation     
Credit: Sonya Schwartz, Founder of Her Norm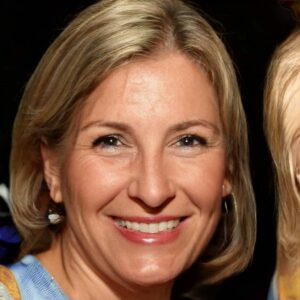 Many of us may not know that AI or Artificial Intelligence is taking the scene on the World Wide Web. Yes! RPA or Robotic Process Automation and AI are now the trend to watch out in the insurance industry. It has acclaimed better data processing capabilities and AI advancements in algorithms. Though this may mean fewer brokers and paperwork, this will also mean fraud will be minimized or be eliminated.
As someone who is an end-user of insurance, I know I will get benefits from this.AI-infused claims to determine the risk and insurers achieve higher profitability. With automation, policies will be serviced quicker. There are insurance companies who are starting to use this trend but are just keeping mum about it to be ahead of their competitors. AI and automation will surely improve operational outcomes, customer experience, and optimize cost efficiency. Market competitiveness has started because of AI and automation innovations.
As a founder of a dating website, we have been using AI algorithms in providing clients a better scope of interest and insights in their dating partners' features and personalities.
Conclusion:
Amid such a crisis, insurers need innovative means to ensure complete employee engagement and secure work from home protocols, ensuring data security and continuity in the insurance back-office process. Technologies like drones, remote sensing, digital ways of underwriting, KYC process, and onboarding are likely to increase for surveys and claims assessment. The industry is expected to experience online focus on origination models so that insurers can enhance customer journeys and capture a broader, cross-sectional portion of the population.