Kids nowadays are addicted to mobile devices a lot. Additionally, this pandemic has brought situations wherein the kids had to stick to mobile or similar devices to continue their studies and gain knowledge being at home. A long break has been imposed due to lockdown and almost everything has come online and this is the reason why smartphone usage has rapidly increased.
Not only adults or kids, but people of all age groups also prefer using smartphones to fulfill their basic needs from shopping to learning to working, everything nowadays is connected through the internet and smartphones and other portable devices.
In such cases, preventing kids from using smartphones is a tricky task. Here are listed a few ways that can help you reduce smartphone addiction in kids.
Download Social Fever: Stop Smartphone Addiction
Social Fever: The Best App To Stop Smartphone Addiction
When it comes to help kids combat smartphone addiction, it is important to have one such utility app on your smartphone that forces them to minimize the current app or indulge them in other activities like cycling, playing or more.
Well, there is a lot more with Social Fever to offer to Android users. The only drawback is that it is not available for the iPhone. Rest assured, it helps your kid to limit mobile usage, inculcate water drinking habit through its drink water reminder feature etc.
Features That Make Social Fever A Must Have Android App
Pick Up Interests Of Your Choice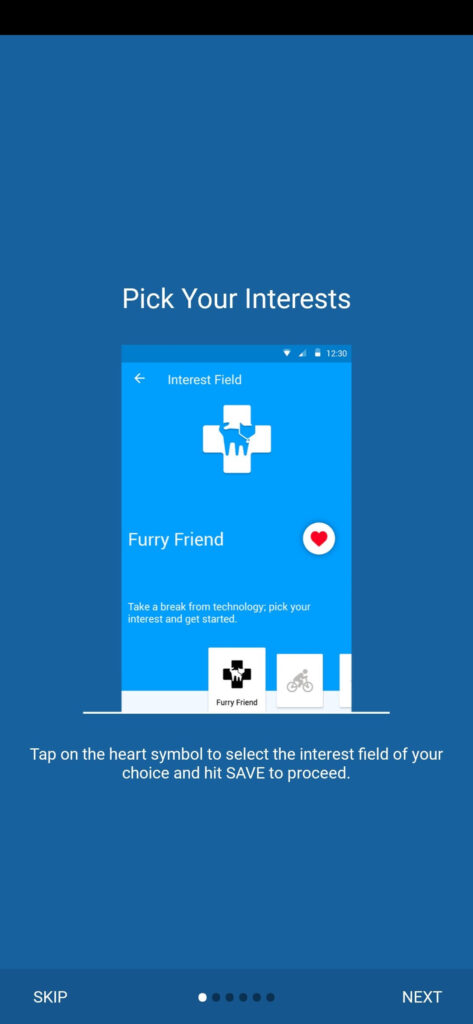 The very first thing that Social Fever asks you soon after you download and install it is your areas of interest. Pick anything from Bicycle Riding to Cooking to Dancing to Gardening to Music and more. These off-screen interests let you or your kids detach from your smartphone as it reminds you to take time off and pursue your interests.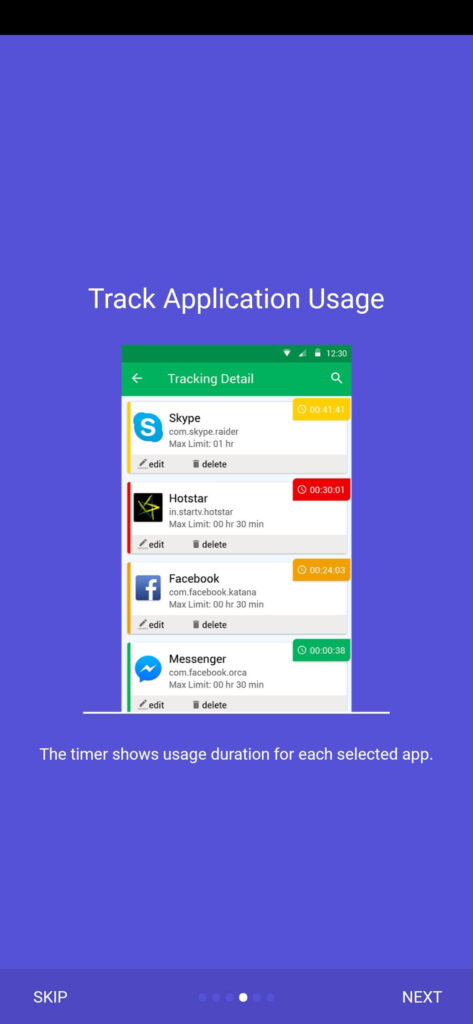 The next feature of this 'stop smartphone addiction' app is tracking your overall app usage. This lets you find out how much time you spend on your smartphone and which app you're stuck to for so long. You can limit the time of using a particular application by adding them in the tracker list. The default set time is 30 minutes. However you can edit the time as per your requirement.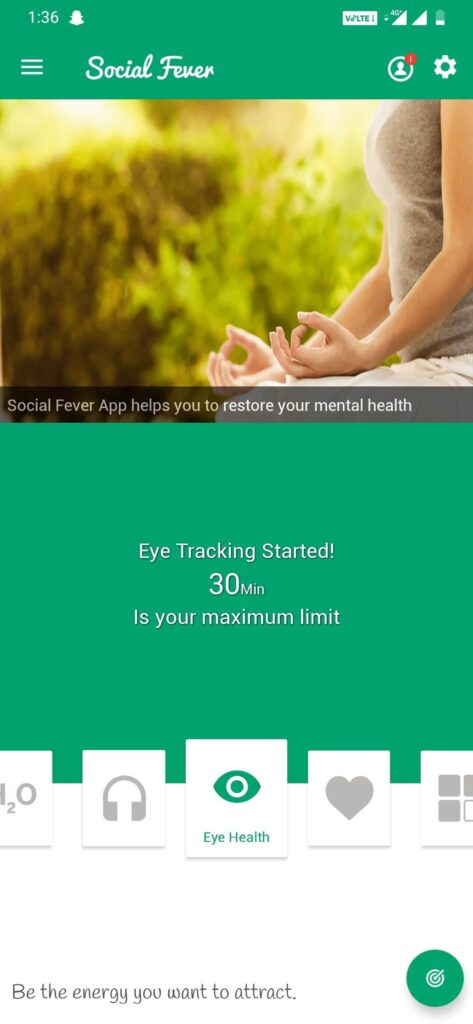 Furthermore, Social Fever allows you to track the amount of time spent looking at the screen or listening to the music or on calls with the headphones on. This helps you keep the strain off and offload your eyes and ears for a time.
Social Fever lets you set your preferences of the quality time t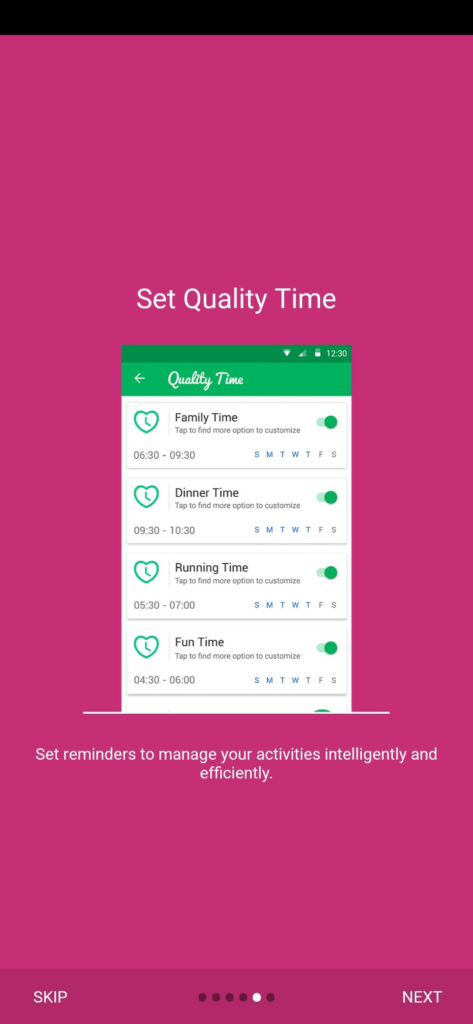 o spend off screen. Here you get a chance to set goals as in spend time with family and friends, get some creative work, and more. This amazing feature further allows you to set time when you need to turn off your screen. This will set your device in Do Not Disturb mode.
To help your kid's combat smartphone addiction, you can add a few contacts in the whitelist to connect them during their Quality time active hours.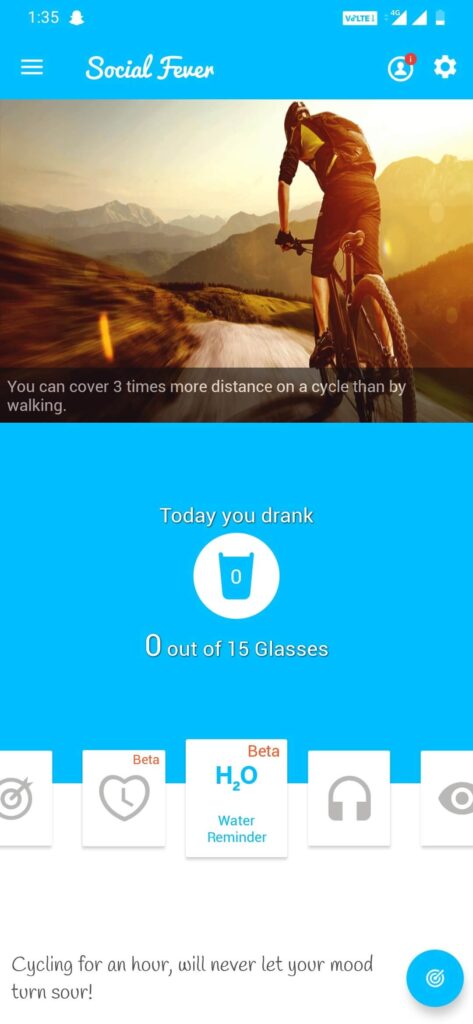 Last but not least, the drink water reminder feature of this very personalized app reminds your kids to have a glass of water every hour or so. This not only helps your kid distract his eyes off the phone but also helps them stay intact towards their other goals and preferences too.
Learn more on how Social Fever helps you stay hydrated all day long.
Wrapping Up:
Since now you have a multifunctional app on your Android phone, you can get for yourself and your kid a break from smartphone usage. These ways are few of the best ones to control your kids smartphone addiction.
No matter what, we have to accept that digital is the new way to live life. From basic studies to shopping groceries, everything has turned its ways towards digital platforms.
Check this amazing app today and let us know how you find it.