After years of being seen as an emerging tactic in the digital marketing landscape, chatbots have firmly made it to the mainstream. If you want to think about it, chatbots and its building platforms are now everywhere, no matter where you want to integrate them into your business to streamline your online efforts. And social media is no exception.
With chatbots, you can automate your customer service on social media platforms. That way, it generates a more personal, intimate, exceptional one-on-one engagement with users. I bet you already know that more engaged users mean more success for your business.
However, one thing to be mindful of is that each social media is different. They have their own audience base demographic, preference, and behavior. It means that there is no one-size-fits-all chatbot for every platform.
We're going to break down the chatbot features on some popular social media. And since Facebook and Twitter chatbots are the most well-known ones, we'll have a separate explanation about both of the platforms later.
So, here are the examples of social media chatbots that are now rising above the clutter– yet social media users still seems unaware of them:
Instagram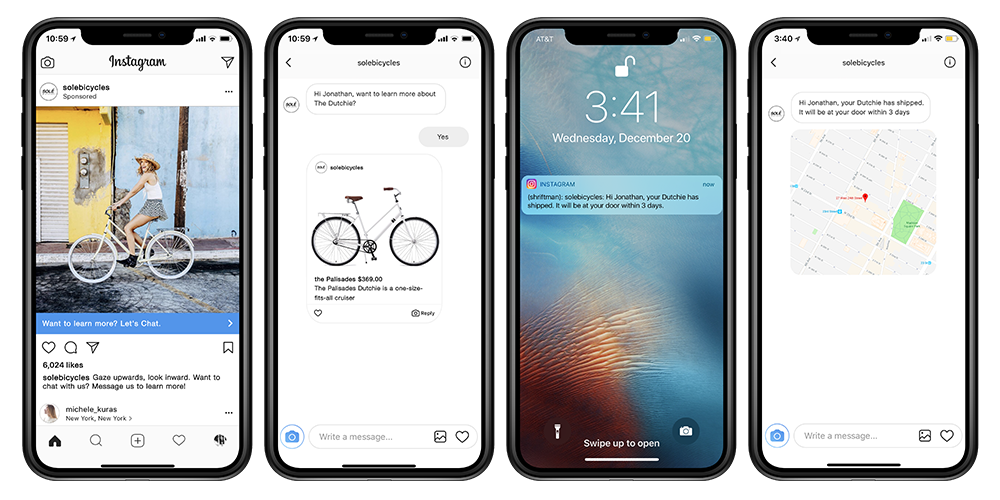 This platform is never a fan of spammy bot-based accounts. Those annoying automated interactions undoubtedly generate an unpleasant user experience.
That's why since 2018, Instagram has removed a massive number of bot accounts that use this app to gain inauthentic followers, likes, and comments that violate its policies. 
As a solution, you can simply connect Facebook Messenger to Instagram (since it's a Facebook-owned app). With the integration, you can still get more real Instagram followers, likes, and comments– all in an organic way.
LinkedIn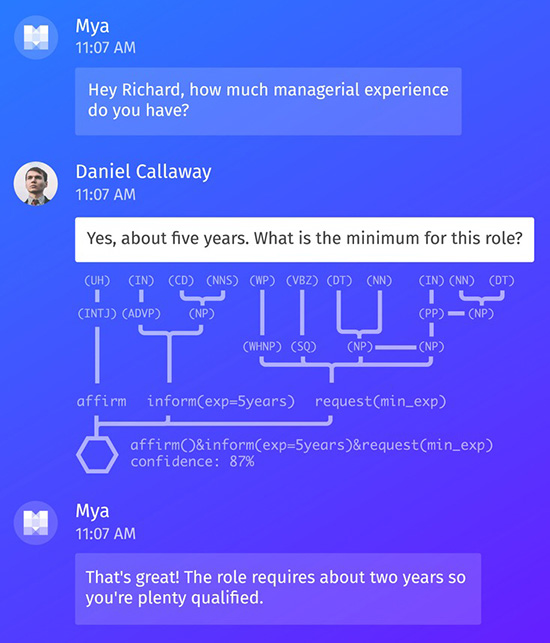 LinkedIn users are mostly people who display their careers, work experience, look for a new job, etc. So, it's safe to say that employees and recruiters constituted the biggest demographic group of LinkedIn users.
In this case, recruiting chatbots comes in handy. With recruiting chatbots, recruiters can communicate with candidates one-on-one with the instant messaging conversation. They also can ask candidates about their work experience, answer common questions, and collect all necessary info that later can be reviewed.
For the applicant themselves, they can seamlessly get instant feedback from their application without having to create and design their resume.
Chatbots as Must-Have Tool in Social Media Strategy
In this era of immediacy, your social media users are demanding quicker access to service and information more than ever. That's why more and more marketers see chatbots as a must-have rather than a nice-to-have tool in social media strategy. 
Integrating chatbots into your social media profile higher your chances to engage more audiences and get more people to get through your sales funnel. 
Overall, social media chatbots features might be plenty, but not all are created for one main purpose: cater to social media users in real-time, 24/7. That way, you can get your business off the ground much more effectively.