Lemon sweet rolls are the perfect treat for anyone with a sweet tooth and a love for citrusy flavors. These irresistible baked goods are fluffy, tender and swirled with a delicious combination of sugar, butter and lemon zest. It's a marriage made in culinary heaven when you take the sweet roll and add the tang of lemon. It's no surprise that they are a staple at many brunches and breakfast buffets, but the truth is that you may have them whenever you choose.
So, what exactly are lemon sweet rolls, and how do you make them? Let's take a closer look.
What Are Lemon Sweet Rolls?
Lemon sweet rolls are a twist on traditional cinnamon rolls.The dough is sprinkled with a lemon sugar combination in place of the traditional cinnamon sugar before being rolled tightly, cut into pieces, and cooked in a pan until golden brown. The tart lemon sauce that commonly tops the rolls gives them their signature flavor.
The secret to making these delicious rolls is to use fresh lemon juice, zest and extract for a full burst of citrus flavor. This gives the rolls a fresh, tangy taste that is unforgettable.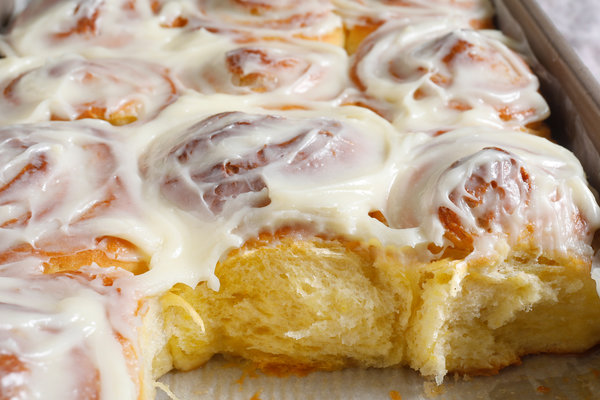 How to Make Lemon Sweet Rolls
Making lemon sweet rolls is not as difficult as you may think. You can easily whip up a batch in a few hours and enjoy them warm from the oven. Here's what you will need:
Ingredients:
For the dough:
– 2 ¼ teaspoon or 1 packet of active dry yeast
– 1 cup of warm milk
– ½ cup of sugar
– ⅓ cup of melted butter
– 1 egg
– 1 tablespoon of lemon zest
– 3 ½ cups of all-purpose flour
– 1 teaspoon of salt
For the filling:
– ½ cup of softened butter
– ¾ cup of sugar
– 3 tablespoons of grated lemon zest
For the glaze:
– 2 cups of powdered sugar
– ¼ cups of fresh lemon juice
– 1 tablespoon of lemon zest
– 1 tablespoon of melted butter
Instructions:
Begin by preparing the dough. Warm the milk, add the yeast, and wait 5 minutes, or until bubbles appear.

In a large mixing bowl, combine sugar, melted butter, egg, lemon zest, flour, and salt. Mix until well incorporated.

Mix in the yeast and flour mixture until the dough comes together.
Knead the dough on a floured surface for 10-12 minutes.
Transfer the dough to a greased bowl and cover with a damp cloth. Let the dough rest for 1 hour or until it doubles in size.
While the dough rises, prepare the filling. Mix together the sugar, lemon zest, and softened butter in a bowl.
Preheat the oven to 375°F.
After the dough has risen, roll it out into a rectangle on a lightly floured surface.
Spread the filling mixture over the dough.
Roll up tightly and cut the dough into 2-inch pieces.
11.After resting for 30 minutes, place the rolls in a baking dish that has been buttered.
Bake in the preheated oven for 25-30 minutes or until golden brown.

While the rolls are baking, prepare the lemon glaze by mixing powdered sugar, fresh lemon juice, lemon zest and melted butter. Whisk until well combined.
Wait until the rolls have cooled for a few minutes after taking them out of the oven before drizzling them with the lemon glaze.
Variations on Lemon Sweet Rolls
While the classic lemon sweet roll recipe is delicious, there are a few variations you can try to switch up the flavor profile. Here are three different recipes to try if you're feeling adventurous in the kitchen.
Blueberry Lemon Sweet Rolls
Add blueberries to the lemon filling for a sweet and tart flavor combination. Simply mix in 1 cup of fresh or frozen blueberries to the filling mixture and sprinkle some on top of the rolls before baking.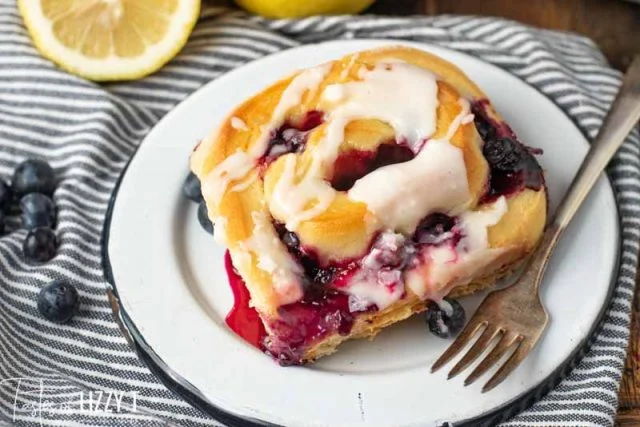 Lemon Cream Cheese Sweet Rolls
For a richer filling, try adding cream cheese to the filling mixture. Mix 4 ounces of softened cream cheese to the softened butter and sugar mixture before adding the lemon zest. The filling's velvety texture comes courtesy of cream cheese, which also complements the lemon's tang nicely.
Lemon Raspberry Sweet Rolls
Another fruit pairing to try is lemon with raspberry. For the filling, combine 1 cup of raspberries, either fresh or frozen, with the butter, sugar, and lemon zest. Before baking, scatter some raspberries over the rolls.This combination is perfect for spring or summer and adds a pop of color to your sweet rolls.
Conclusion
Lemon sweet rolls are an absolute treat for anyone who loves the refreshing taste of citrus. They're perfect for a lazy weekend brunch or a cozy afternoon snack. If you're willing to put in the time and effort, you can create these tasty rolls from scratch and tweak the basic recipe to your preference.
The tart-sweet lemon glaze provides the finishing touch, so be sure to sprinkle some on top.
Try some lemon sweet rolls the next time you're craving something sugary and bright.
You won't be disappointed!