In today's era of Pinterest-worthy weddings, it's not uncommon to see a vintage bridal car in a wedding venue. Classic Jaguar, Chevy, Cadillac, Studebaker, Ford, and Beetle Limos — they all make weddings extra dreamy for vintage-loving couples. But have you ever thought of matching your classic bridal car with a quaint and quirky vintage bus for your high-spirited wedding guests? Now that's a showstopper! 
If you're planning to hire a vintage bus for your wedding, here are a couple of wedding bus hire tips to keep in mind:
1. Research different vintage bus options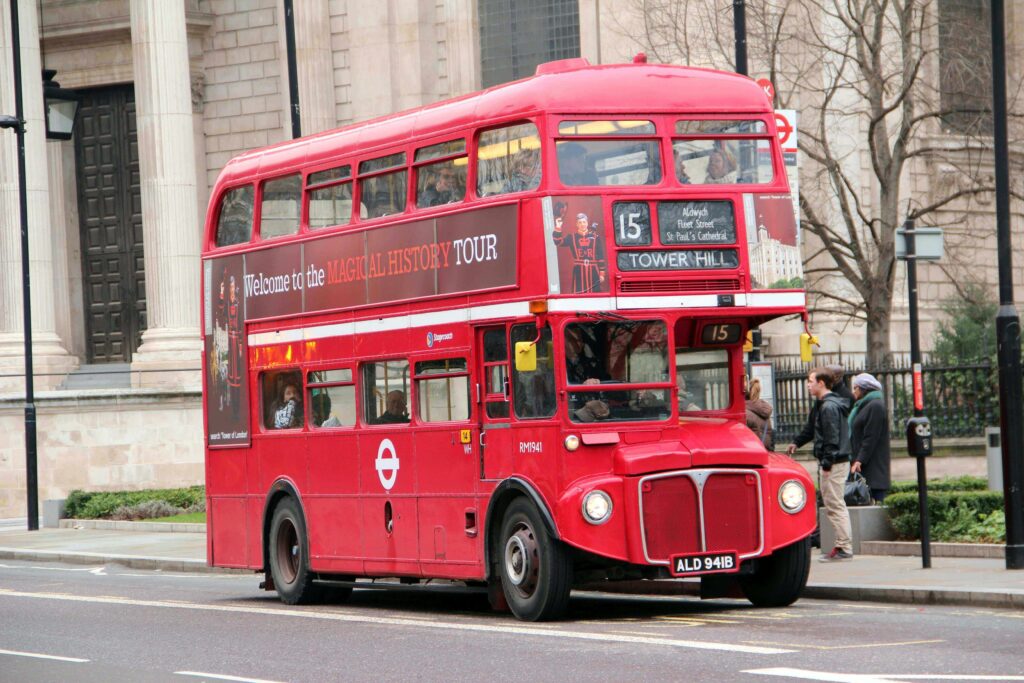 You might have a particular aesthetic in mind but the term "vintage bus" can mean different things. Do you want a head-turning experience with a double-decker London red bus? Are you planning to go retro with a cute old Volkswagen bus or any model that looks similar? Or do you want to travel back in the 19th century with a steam bus? 
Look for wedding bus pegs online and communicate your needs with your vintage bus hire provider. 
2. Book your wedding bus in advance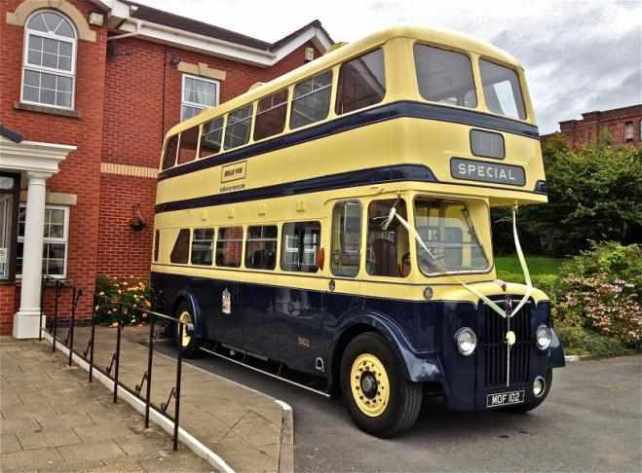 The timeline for hiring a wedding transport depends on the type of vehicle you'd like. And since vintage buses are both rare and popular, you can expect them to be high in demand. Available vehicles tend to get booked up in advance so make sure you don't miss them. Book your favorite vehicle as soon as you can, perhaps the moment you know the general location of your wedding. 
3. Work with reliable coach hire companies
If you're not planning to gather all of the passengers in one venue, create a travel schedule and coordinate with your coach hire provider. Coach hire companies are keen to assure us that they're always ready to help. They can do multiple pick-ups and drop-offs as long as the vehicle can safely access, park, and maneuver. 
4. Check the size and capacity of the fleet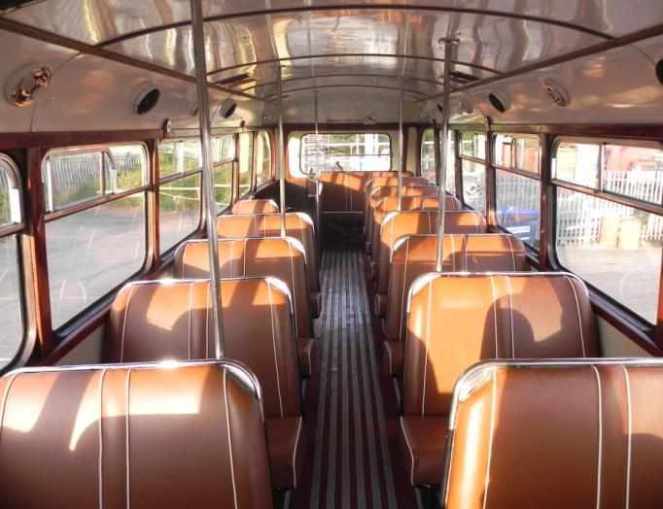 How big is your wedding party? Vintage buses come in different forms, sizes, and capacities. Some buses may be too big or too small for your expected number of guests. Most coaches have room for up to 50 people. Classic London double-decker buses, on the other hand, can accommodate up to 72 passengers. 
If you're hiring a bus for a band, see if the interior space is ample enough for their bulky equipment. 
5. Make sure the destination is accessible
Remember that vintage buses are big guys. Before hiring one, make sure your venue is accessible and they have special entrances for larger vehicles. 
If the route to your wedding venue involves narrow roads or low trees, let the vintage bus hire company know in advance. You may also ask the wedding venue if they've ever had a vintage bus before and if they were able to access the venue. 
6. Assess the distance and duration of your trip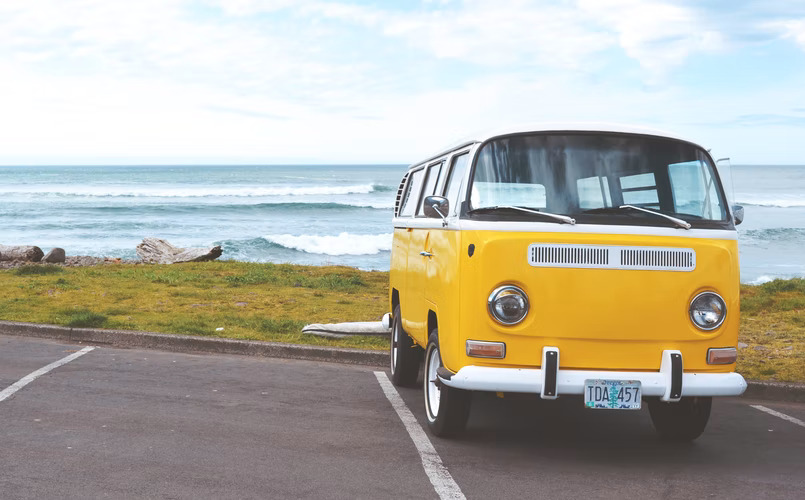 The distance from your pickup point to your wedding venue matters when choosing among the transport options available to you. If you're staying miles away from the venue and looking into hiring a vintage vehicle, make sure it has proven to be reliable in the past. The last thing you'd want to happen is having your party arrive in a recovery vehicle.
7. Determine how long you'll need the vehicle for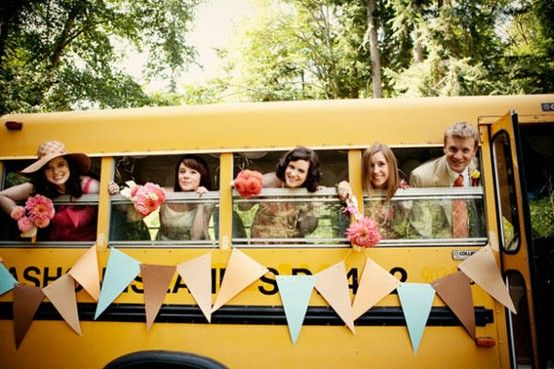 It goes without saying that the longer the day, the higher price you'll pay. If you'll just require the driver to take you to one venue, then it'll be far cheaper than having them wait around all day and do multiple trips. 
8. Assess the driving conditions
Vintage buses might look amazing in pictures but they're not the best choice when it comes to performance. Bear in mind that due to their age, these vehicles travel at a maximum speed and are not suitable for harsh driving conditions. Some buses may have a maximum speed of 30mph and don't operate in the winter months. 
9. Think of gimmicks… like "requiring" a bus ticket upon entry
Just a tiny detail that will surely elevate your vintage-themed wedding: attach vintage bus tickets to your invitations. Let your coach driver join in the fun by asking them to "inspect" the tickets upon arrival. It's such a cute surprise for your guests, who'll feel more excited to travel to your wedding. They are great keepsakes too, and not to mention, cheap and valuable. 
10. Hire a good photographer and videographer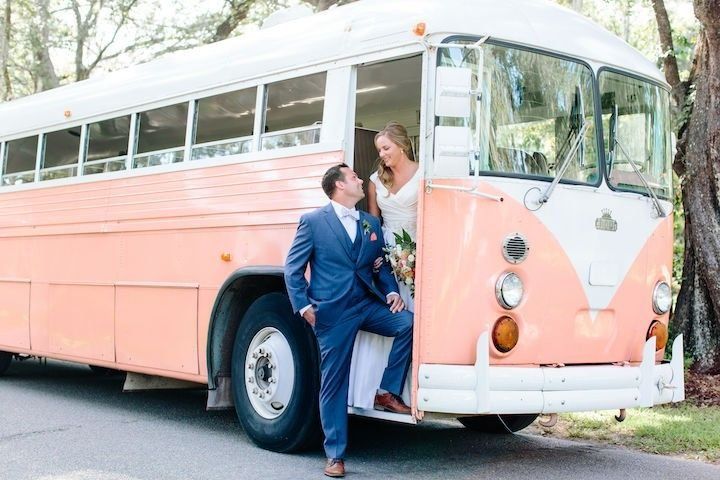 Vintage buses are so picture-worthy, so hire a photographer that will do it justice. You can also keep the vintage bus idea a secret and let the photographer capture the look on your guests' faces once the vintage bus arrives. 
Aside from staged pictorials, ask your photographer and videographer to take lots of footage onboard the bus. Nothing beats candid shots!