For the past few years, investing in Public Relations has become one of the most prominent ways for startups or small/midsize businesses to reach their target audience through their brand stories, and if done right, it undoubtedly leads to the building of a potential customer base and strong brand awareness in the long run.
Once, the founder of Microsoft, Bill Gates, stated that "If I only had two dollars left, I would spend one dollar on PR."
So, no surprise why many start-ups have now started taking the value of public relations seriously for their brand success and therefore choose to invest in public relations services.
In fact, as per various studies, it has already been acknowledged that the ROI of Public Relations is much higher than investing in advertising when brand building from scratch is concerned.
And that's the reason why the majority of some of the best PR agencies for startups around the globe keep their focus on weaving and strategizing a compelling brand exposure story to meet this objective.
So, without wasting any time further, let us take you to the top 09 Public Relations tips that newly launched startups must consider to build a strong foothold in their market: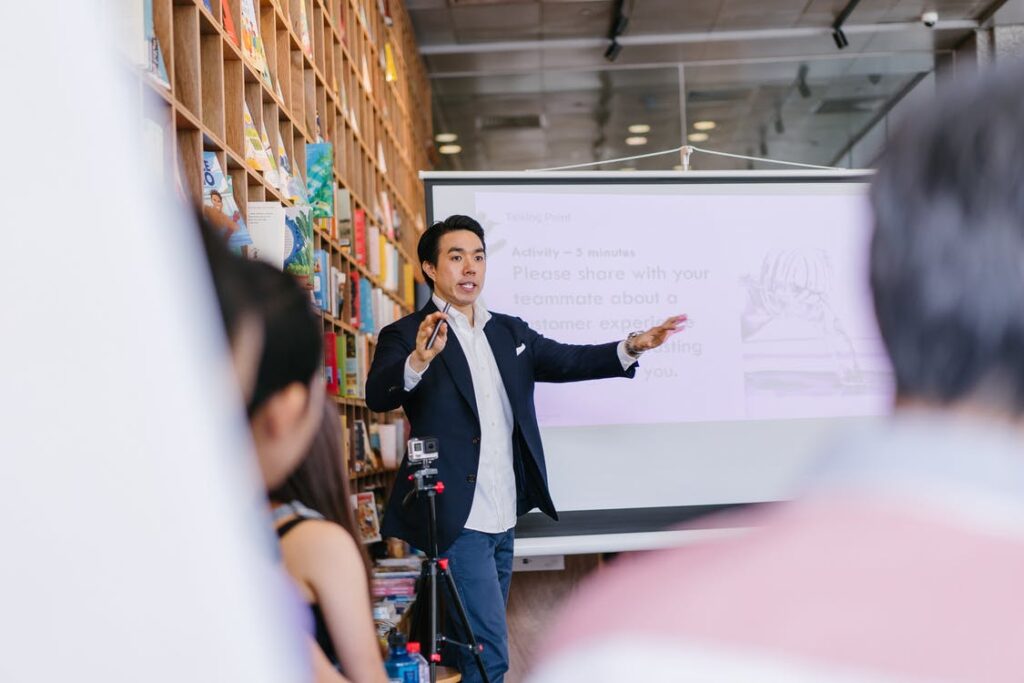 Top 09 Public Relations Tips for Startups:
01. Start Building Your Identity
The very first step is to start establishing your identity. If you want to master the story, you want to let your audience know that you know inside-out of the market and its needs.
Ask yourself, what exactly does your brand represent? What objectives will your products or services serve to make a difference in the market? It's always better to clearly define your core values, strengths, and qualities that make your brand better than other brands and competitors in your industry.
02. Be Like a Journalist
No doubt, a well-written story using the right features made press-worthy that grabs a journalist's attention.
While preparing a story, some aspects you should keep in mind are its relevance, timeliness, and uniqueness. For instance, always ensure that the brand story you are preparing shall reach the media houses or journalists within a defined timeline since they generally work around tight deadlines.
Also, don't fail to keep a close watch on the trending topics and news to see if you can grab some good content fit for your brand story within that.
03. Maintain Strong Media Public Relations
Public Relation is all about building good interpersonal relations with your target audience as well as with reputed media houses.
Reach out to journalists, editors, and media experts by initiating meaningful conversations about how you both can add extra value to building your brand.
04. Perform Market Research
In a competitive market, you cannot meet your objectives without a clear idea of what your audience wants from you as a brand.
Thus, it is vital for a brand to regularly participate in market research and find out who the potential audience is and what solutions they are looking for in the market. It will assist you in establishing the right tone for your brand story that will cater to their choice.
05. Enrich the Visibility of the Company's CEO
Most of the Top PR agencies in India understand that the role of a CEO is vital as a core representative of his company.
Thus, they ensure that by increasing the visibility of the company's CEO and developing valuable thought leadership, they will succeed in strengthening the brand's credibility and trust in the long run.
06. Hire if You Need Support
Securing high-profile brand visibility and getting a startup kick-off from the root level can be a little tough assignment. But, if you have the right support at hand, you don't need to worry.
Fortunately, various PR and digital marketing agencies in India are available to assist startups in securing desired media recognition and communicating their brand stories effectively.
07. Prepare a Public Relation Calendar
It's vital for a startup or small business to brainstorm and arrange the upcoming events and PR activities that are worth pursuing your brand establishment.
Always try to set them up within a deadline that will offer you more clarity and allow you to initiate small actions towards your great objectives in the long run.
08. Write an Innovative and Eye Catching Story
An average reader has a short attention span, which means you have to be more creative and innovative while preparing a brand story.
So, always try to come up with an eye-catching and innovative story that will help develop the readers' interest in reading your brand story in more detail.
09. Put Authentic Details To Support Your Story
It's one of the best approaches to avoid fake and forced brand promotion by providing unwanted examples and statistics in your story.
If you are not much familiar with creating impactful and innovative story pitches, don't hesitate to hire PR experts specialized in writing convincing brand stories for you.
Bottom Line:
So, at last, we hope these recommendations will make you understand the role of your Public Relation to strengthen your brand more effectively. If you ever need an efficient team to support PR campaigns for your brand, you can always reach out to any one of the best PR agencies in India, that will help launch your startup successfully to reach significant heights.