Investing in your equestrian facility can help you to avail of numerous advantages, but it's a huge investment. If you are thinking to spend on your horse arena, there are certain things to avoid.
While you can get so many articles on what to do, but it's rare to find what not to do. Mistakes can occur anytime by anyone, and hence one needs to be careful about the common mistakes that people usually do while investing in horse arenas.
In this post, you will learn about the common mistakes to avoid while investing in the horse arena, and we hope it will be helpful.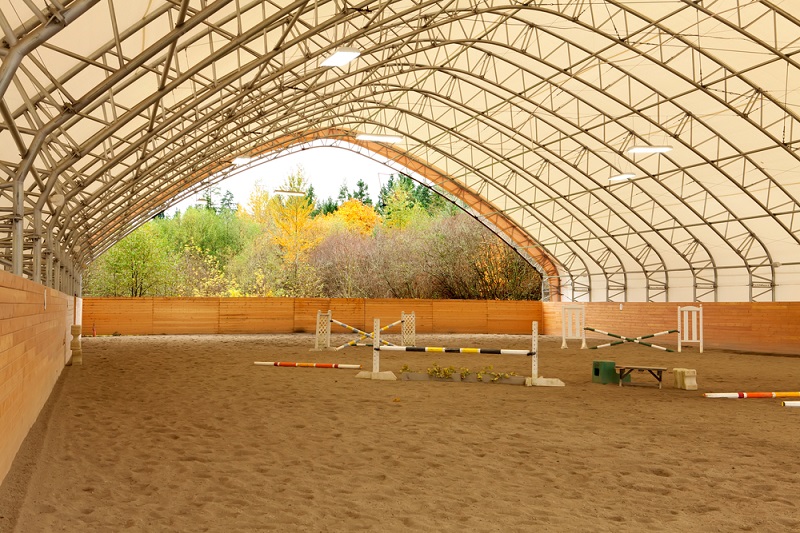 Pay Attention to Drainage for Horse Arena
Have you thought about the drainage system? If you haven't thought about the same, the area is likely to turn into pools, which is not desirable to the owners.
It is advised to spend more time on planning and keep drainage into consideration when you plan the construction. Rainfall is another problem that you take into consideration, and we suggest counting approximately more than your expectation.
If you consider these things, you won't have to be worried in case excessive rainfall occurs in a year. A lot of people forget to pay attention to drainage while investing in the horse arena and remembering this tip can help them to avoid disaster.
Consider Location for Horse Arena
The location is one of the most important things to consider while investing in a horse arena. The place should be spacious where they can move comfortably and more close to nature. Rural areas or outskirts can have better areas for the horses.
It's a bad idea to set up the horse arena beside a road or train tracks, where you have to listen to the non-stop honking of horns all day long. You should plan the establishment accordingly, and if you are associated with a teaching program, make sure to keep the horse arena close to the barn.
Focus On The Base
Construction of the base is an important part of building the horse arena, and you need to focus on the same. A substandard base is not good for your purpose, and hence you should put a little bit of effort to make it excellent.
Experts suggest taking out all the organic material ahead of the construction because no one will appreciate it if plants raise their heads after the installation of footing. Make sure to clean the entire surface to ensure no organic material is left behind, and it will help to avoid mistakes easily.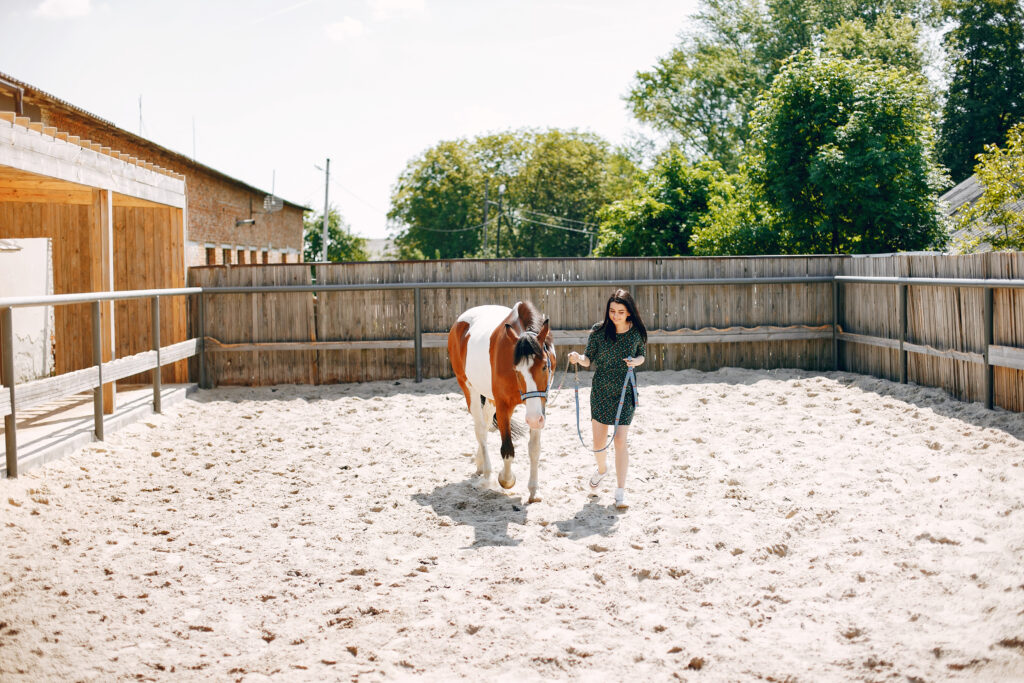 Timing
Be careful about the time. Winters are not good for investing in the horse arena, and hence it is advised to spend on the same during summer. Monsoon or spring should be avoided to avail the best outcomes, and people should not forget it.
Maintenance
Maintenance is a crucial factor for owners, and you should not forget the maintenance part. To make footing better, continuous care is necessary otherwise fibers, and additives will be separated over time.
Once the construction is done, there are very few people who pay attention to maintenance.  You are thinking to spend, you shouldn't take maintenance lightly, and it well worth the effort.
These are some of the common mistakes to avoid while investing in the horse arena, and we hope readers will be benefitted from the tips. A lot of people also suggest investing in fencing, but it is not necessary unless you have to deal with inexperienced riders or young horses. You can share the article if you have loved the tips, and we'd be glad if someone gets benefitted from the tips.