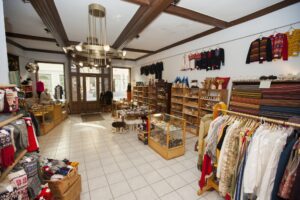 Gifts are not just an item bought for another person, it's an emotion. A simple gift can take a person back to times of joy or excitement. Festive seasons are on the flow, Diwali is celebrated as the festival of lights. During this festival people living at different locations across the world share or express love and care to their loved ones by surprise parcels as gifts. So you can purchase various gifts from the gifts store or buy online.
That's why India is the best place for having a gifts store or starting a gifts store business. No matter what, Gifts can never run out of business. If you have ever dreamed of starting a Gifts Store business or looking for some ways to grow your existing business in this category of business. Then you have come to the right place. Start following the trends accepted by smart customers today. Doing business is like the art of learning with the experiences of others and yourself. Trying to innovate to make a difference in the existing target markets.
In this article, we are going to explore tips to grow a small gift store business.  Also understand a Global B2B Portal of NSIC, A Government of India Enterprise. MSME Global Mart is working towards the aim of connecting buyers and suppliers through their online platform and Mobile App. Suppliers, Manufacturers, micro, small and medium enterprises can join to avail benefits from online marketing support to many other key features of the portal
Plan, Reframe, Grow:
You need to have a clear outlook and vision of what you want. If you are just starting out this step can either make or break your dream. Opening a gift is not cheap. Apply for funding through loans through various government schemes or find investors to manage your funding if you have to. Your idea should be able to transform into a profitable business if you plan it properly. If you are already running a gift shop then reframe your established business through innovations, research your competition, Look out for business growth opportunities, work towards the weakness of your existing business and find ways to grow your strengths.
Location and Time of Your Gifts and Crafts Store Matters for Growing Locally:
Finding the right location or spot for your gift shop can impact your sales if you are new. If you are choosing a location for your gift store where there are many existing gift shops it can be a bad idea. You need to find the right positioning of your gift store where you can attract your customers without the distractions of huge competition. If you have an established gift shop you can work upon the interiors, or include some extra facilities or offers for your existing customers, or offer discounts for referrals in your area.
Opening Hours of your offline gift store matter. People often like buying gifts late in the afternoon as compared to the early morning hours. Analyze the patterns of visiting hours of customers in shops of your competitors and then accordingly decide the opening or closing hours of your gift store.
Also Read: https://dailydialers.com/fashion/10-romantic-gifts-ideas/
Provide or Keep Variety of Gift Items for Your Customers Occasionally
Make your gift store business a one-stop destination for all Generations of Customers. For Example, Kids may mostly take interest in video games, Greeting Cards, Decorating Items, cosmetic products that may attract adults. Following the patterns of choices of gifts during special occasions in India, you can add or remove gifts items in your gift store. For Example, Christmas Trees are mostly considered by people for gifts during Christmas Eve, and while decorative lamps or antique items can be the evergreen choice of people occasionally or non occasionally.
Start Establishing Online Presence of Your Offline Gift Store
:
The Internet today is the treasure of opportunities. As the world is moving towards easy digital solutions. According to a report, Indian Internet users have increased from 795.18 million at the end of December 2020 to 825.30 million at the end of March 2021. Creating a digital presence of your business may open new doors for growing your gift store. 
Importance of B2B Portal in Helping MSME Sectors in Growing their Business Globally
You can list your business on their website by simply applying for Membership.

Get easy-to-use advanced templates to create a business niche website.

Get the benefits of listing and showcasing your products all over the internet and in existing different subcategories of your business niche on their B2B website and Mobile App. 

Provide you the platform to connect with other suppliers for your bulk buying needs.

Provide you the information related to the business alliance, franchise, or distribution opportunities.

Watch price drop alerts on bulk quantity supplies by different suppliers registered on the portal in your business category.

You can keep eye discounts or bulk offers on different products/services in your business category.
MSME Global Mart: Global B2B Portal Helping Micro, Small and Medium Enterprises to Grow their Business Online
MSME Global Mart is a Global B2B Portal of National Small Industries Corporation (NSIC), A Government of India Enterprise providing business services to MSMEs for helping them grow their business online. Millions of micro, small and medium businesses are benefiting from the membership services of this global B2B Website. Thousands of gifts and crafts suppliers/manufacturers are currently registered and growing their business, showcasing their listed products and services in different popular categories and subcategories to buyers globally. Your bulk supplying needs of multiple gift items like Antique Imitation Crafts, Artificial Crafts, Corporate Gifts, Handicrafts, etc can be fulfilled on this portal. Submit Requests for quotations for Gifts and Crafts Supplies in bulk on the go and get quick responses from them.
Conclusion
Taking your business online will help you to grow your small business globally. The multichannel approach is the best way to beat your competition or to establish your business in the competitive markets. Multichannel simply means, Using offline stores and online platforms for marketing support and selling purposes. At first, the online presence of your business will help you to spread brand awareness. Therefore strategically investing in different cost-effective online platforms will help you to maximize profits.