Wonderful life chapters and milestones are to be grateful for. They are celebrated to thank God who causes triumph in our lives and to remember these remarkable occasions. Sweet moments of dessert-themed parties are shared with family, friends, and other loved ones. And there's never a dull moment in these delightful festivities! 
When it comes to parties you hold and host in celebration of your special pursuits, you want everyone to enjoy and bring home memories to cherish. Seeing each other is heartwarming, and well-organized programs make it more interesting. But of course, you can't forget about the theme of your prized occasion. 
Popular nowadays, especially for people with a sweet tooth, are dessert-themed parties. Of course, in reality, they have main dishes to fuel up guests' hungry tanks, but they have a spotlighted heart for all about bonbons! Maybe the debutante is a superfan of delicacies, the golden gentleman shows how liking candies have no age or the newlyweds want to share a glimpse of their loving sweetness. There are so many personal reasons, and whatever yours could be, you can have a beautiful and toothsome feast too!   
If you want to customize every part of your long dainty table, you should choose each and every treatment to include in it. This friendly list is created to help you in making that hard-to-finalize decision. As you know, there are lots of goodies you can add, but here are 15 prime confections for your dessert-themed parties. Take note: Cakes are excluded! Why? Because they are default in almost every celebration! Keep reading, and see yourself craving! 
1 – FANCY CREPES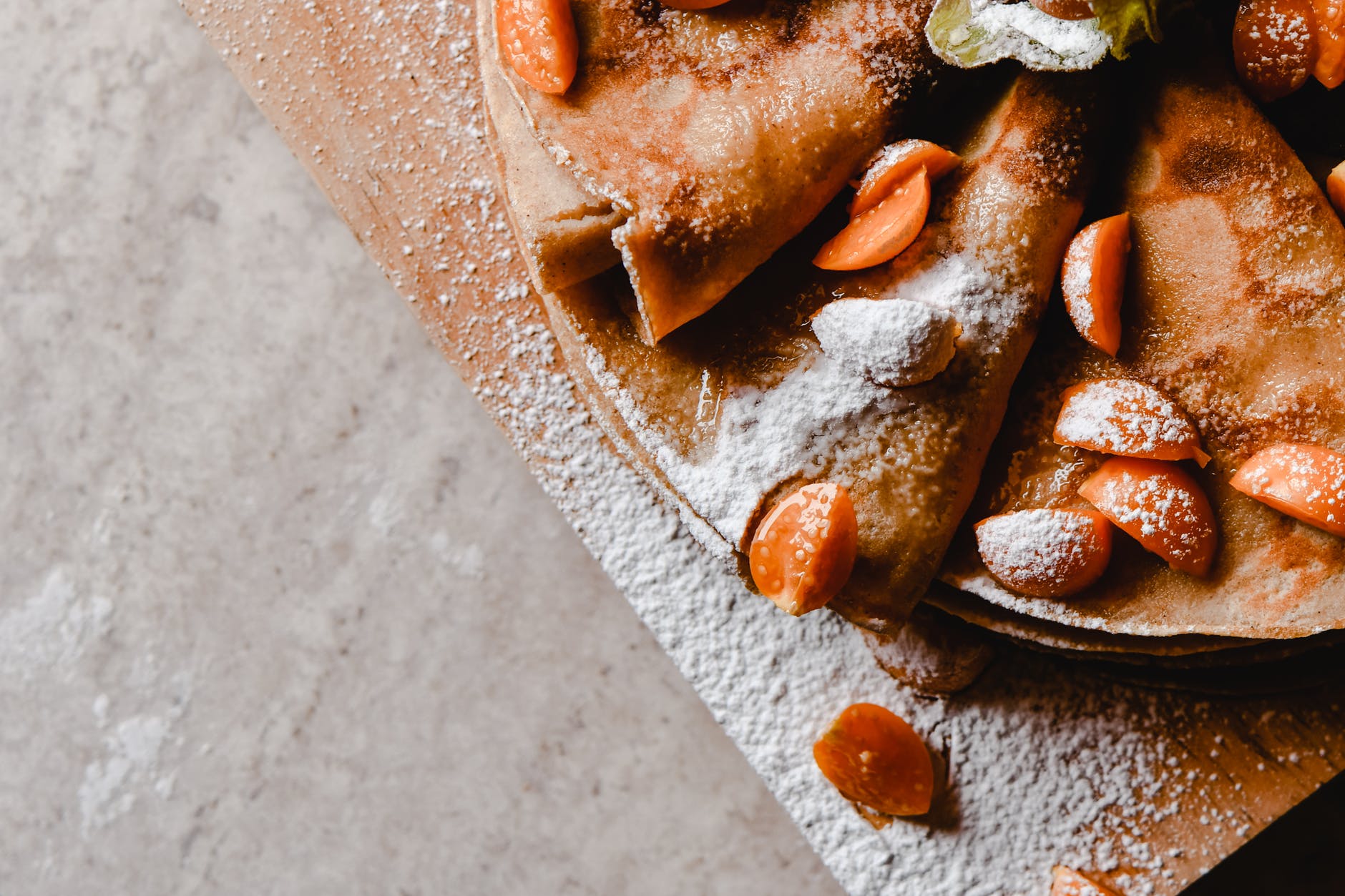 Served fresh and hot, crepes are a head-turner. People fall in line to get for themselves. Regard fancy crepes for a fancy fete! It's going to be fabulous day or night!
Historically speaking, it was believed that making crepes is welcoming good fortune. Well, today, you will never hear of that, but isn't that a nice trivia to tell your guests while they enjoy crepes?! It absolutely is! 
What's practical about including crepes in your party is that some are sweet, and some are rich. That's because some come with fruits, creams, and various stuffings, while some are with veggies, cheeses, and meats. Great, crepes can cater to different tastes!
2 – EGG TARTS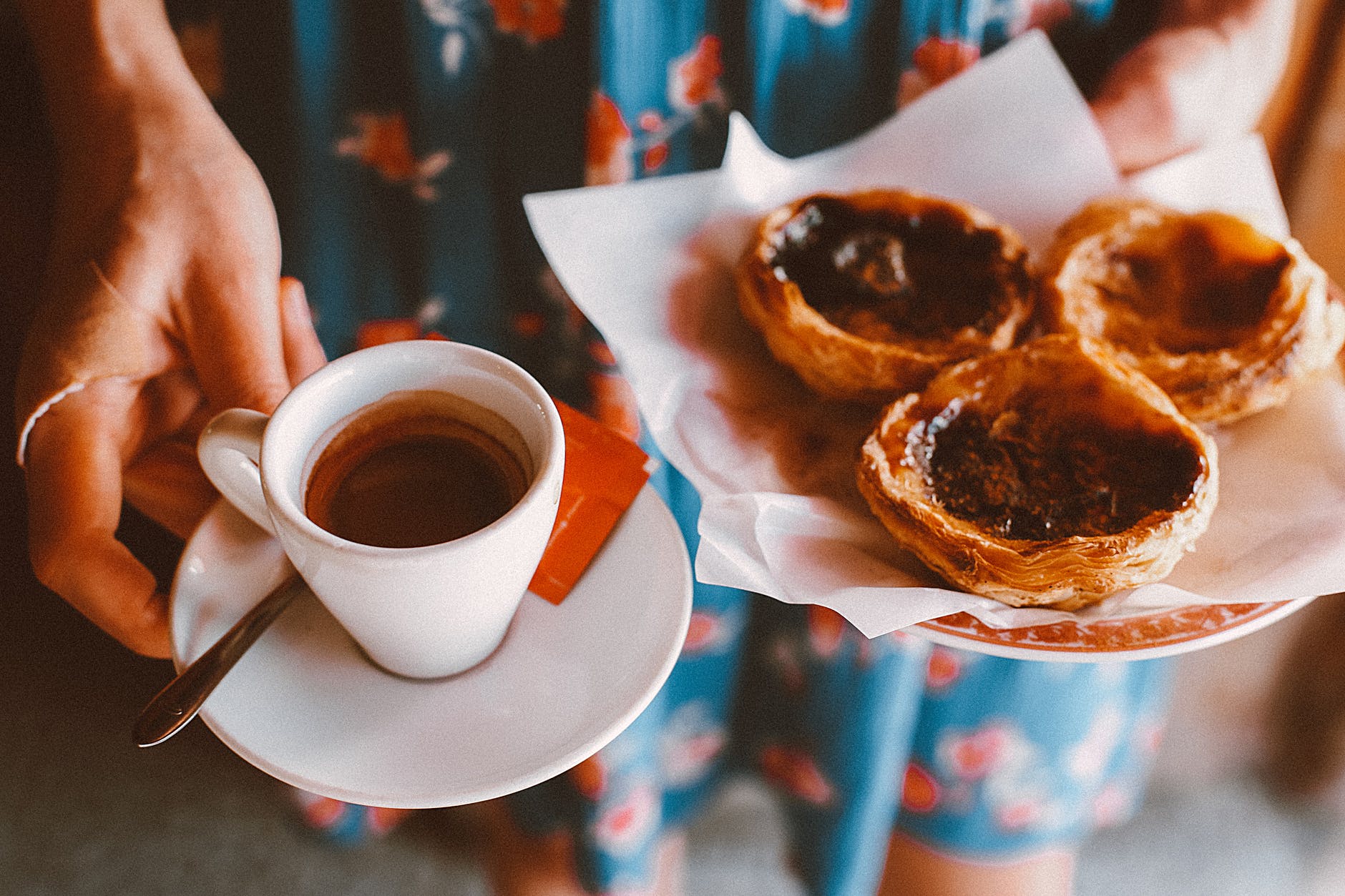 You rarely or never see egg tarts at parties, so why not do it first for others to be inspired? These aromatic pastries are a classic! The crispy external shell is one of a kind. 
Created with milk, butter, and the ever-powerful dairy product called eggs, these tarts can make you feel at home. Partnered with a refreshing beverage, egg tarts can be tagged as stars of dessert tables! 
3 – SPRINKLED DONUTS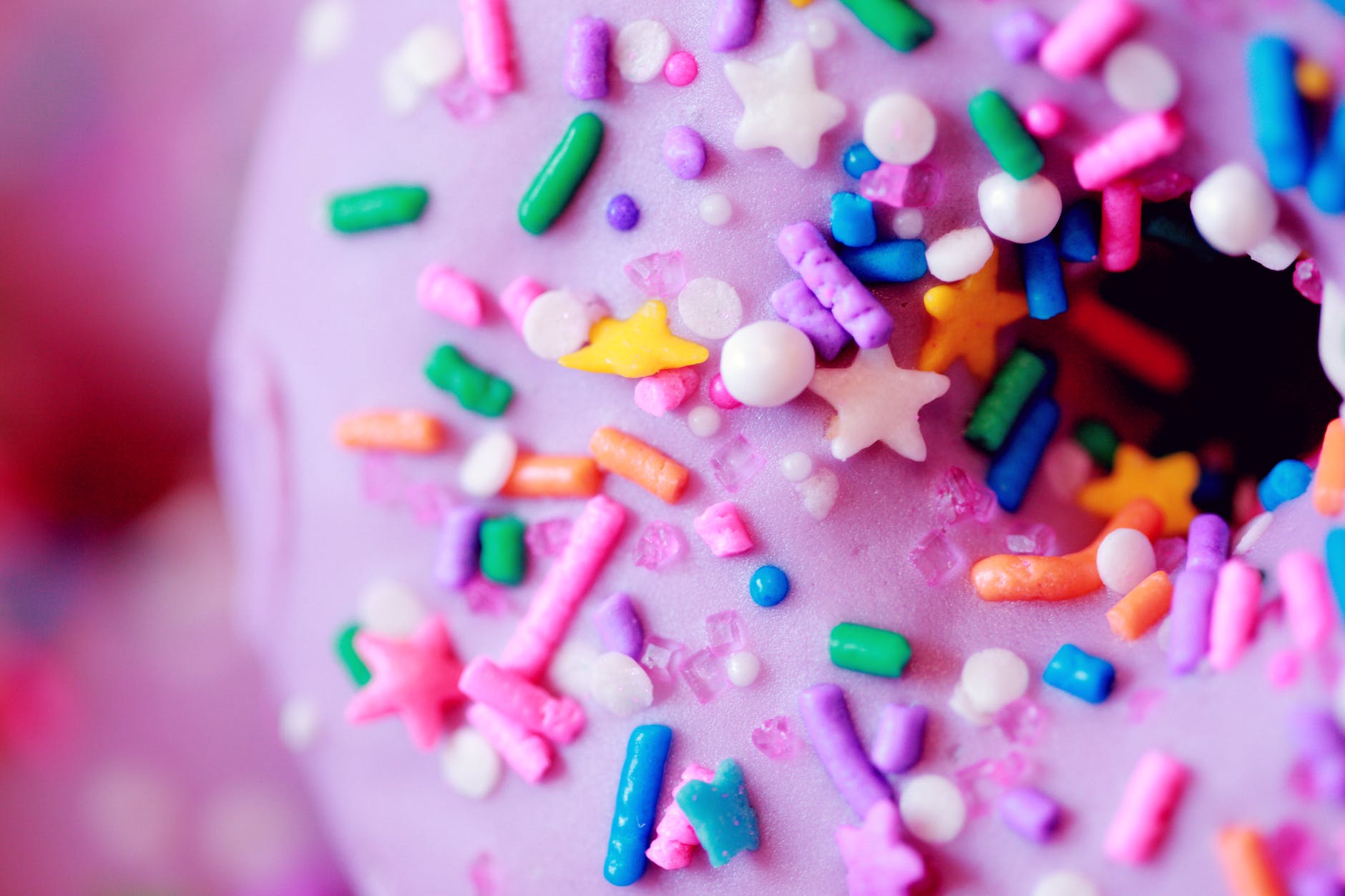 You can not love donuts! From age to age, these typically round pastries make people smile. Pick donuts with colorful sprinkles to boost the vibrancy of the celebration! 
See to it that the donuts are not only appetizing but also fresh. Kids will giggle, and adults will go merry. Watch the donut board go empty only after a minute or two of announcing that guests can take theirs! 
4 – FRUITY POPSICLES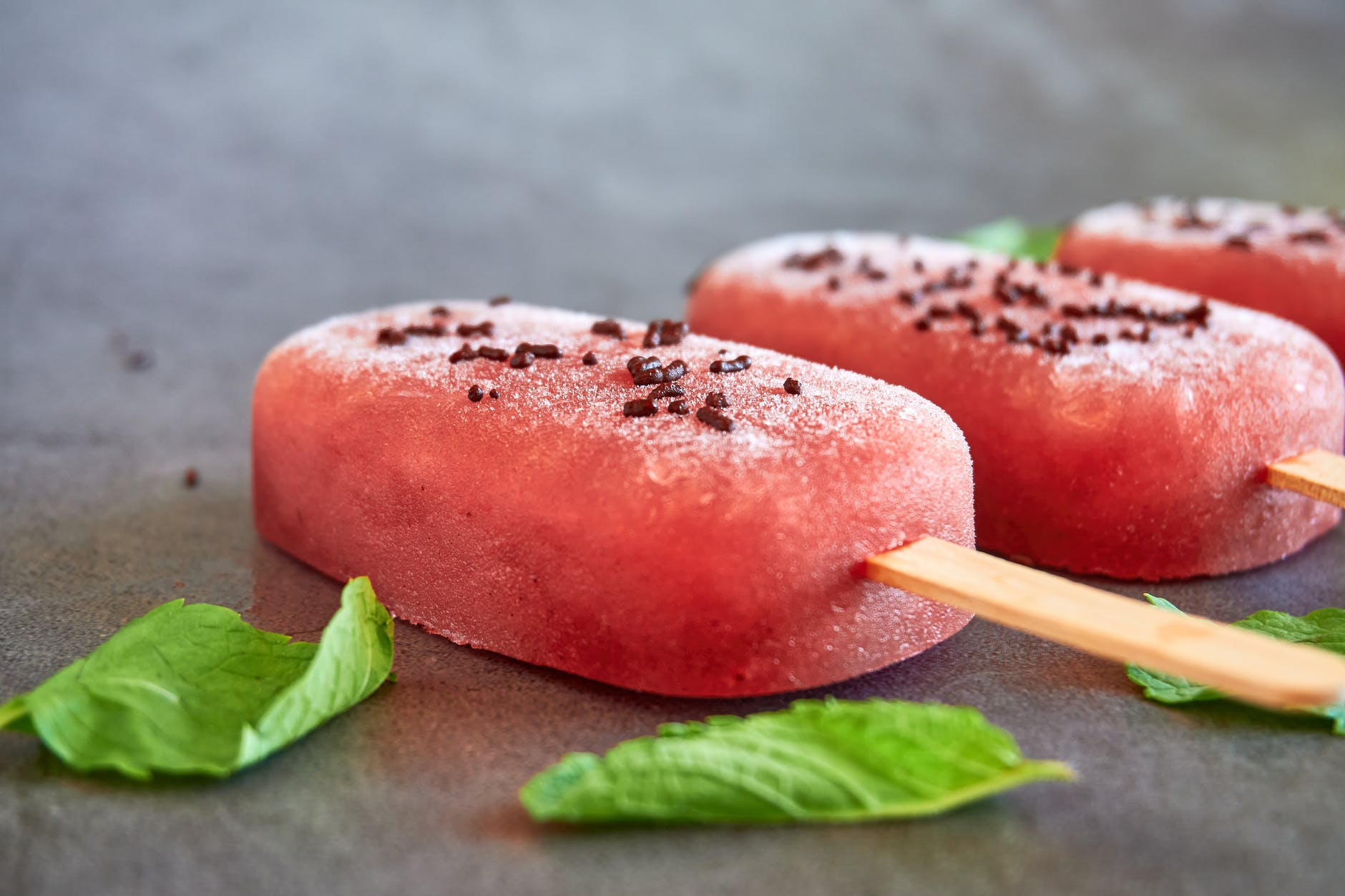 Is it a fruit? Is it a popsicle? Well, it's a collaboration! 
Instead of the popular ice cream brands that everyone can buy from grocery stores, go for healthy and purely made fruity popsicles. Rejuvenating fruits like watermelon, melon, and pineapple are ideal, especially during summer. All can enjoy to the full these 2-in-1 desserts that aim to energize and entertain!  
5 – JELLY CANDIES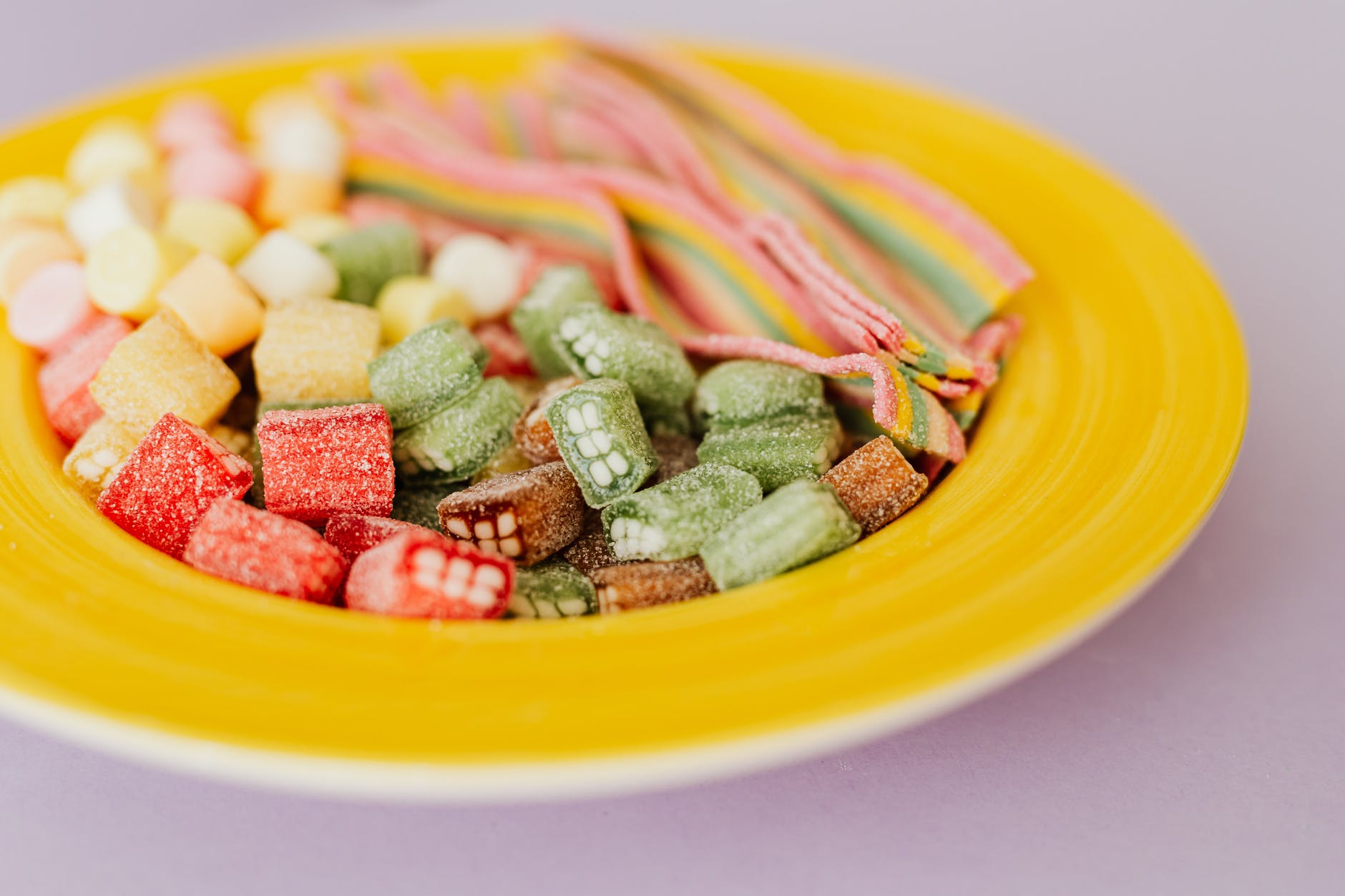 Maybe you expect candies somewhere on this list, so here you go. But to be exact, they are jelly candies. Sugary, soft, and sightly are these titbits. Youngsters will get a kick out of these yummies. See some adults get a little more than what they will actually eat just because they want to keep some for later as the party goes on!  
6 – ELEGANT MACARONS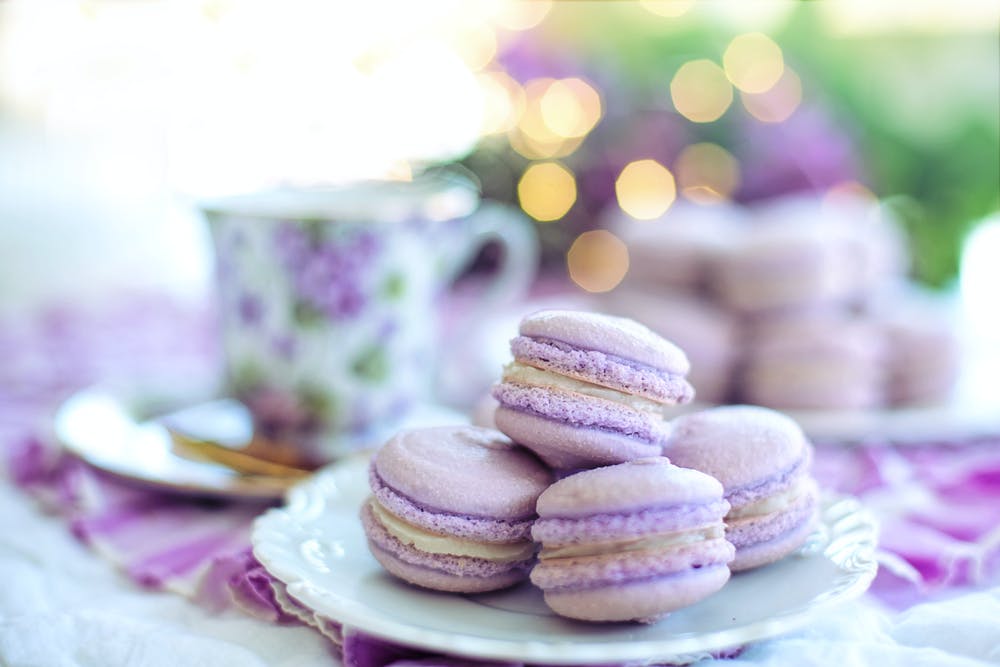 When it comes to elegance, what can match macarons? Glacé confectioneries originating in Italy, macarons are sought-after. They are blockbusters; first, because they are gorgeous, and second because they are palatable. 
Macarons can be considered high-maintenance treats. Some easily crumble as you eat, but it's their charm too. If you're generous enough, these macarons can be party giveaways because they're so special and bonny!
7 – TASTY PUDDING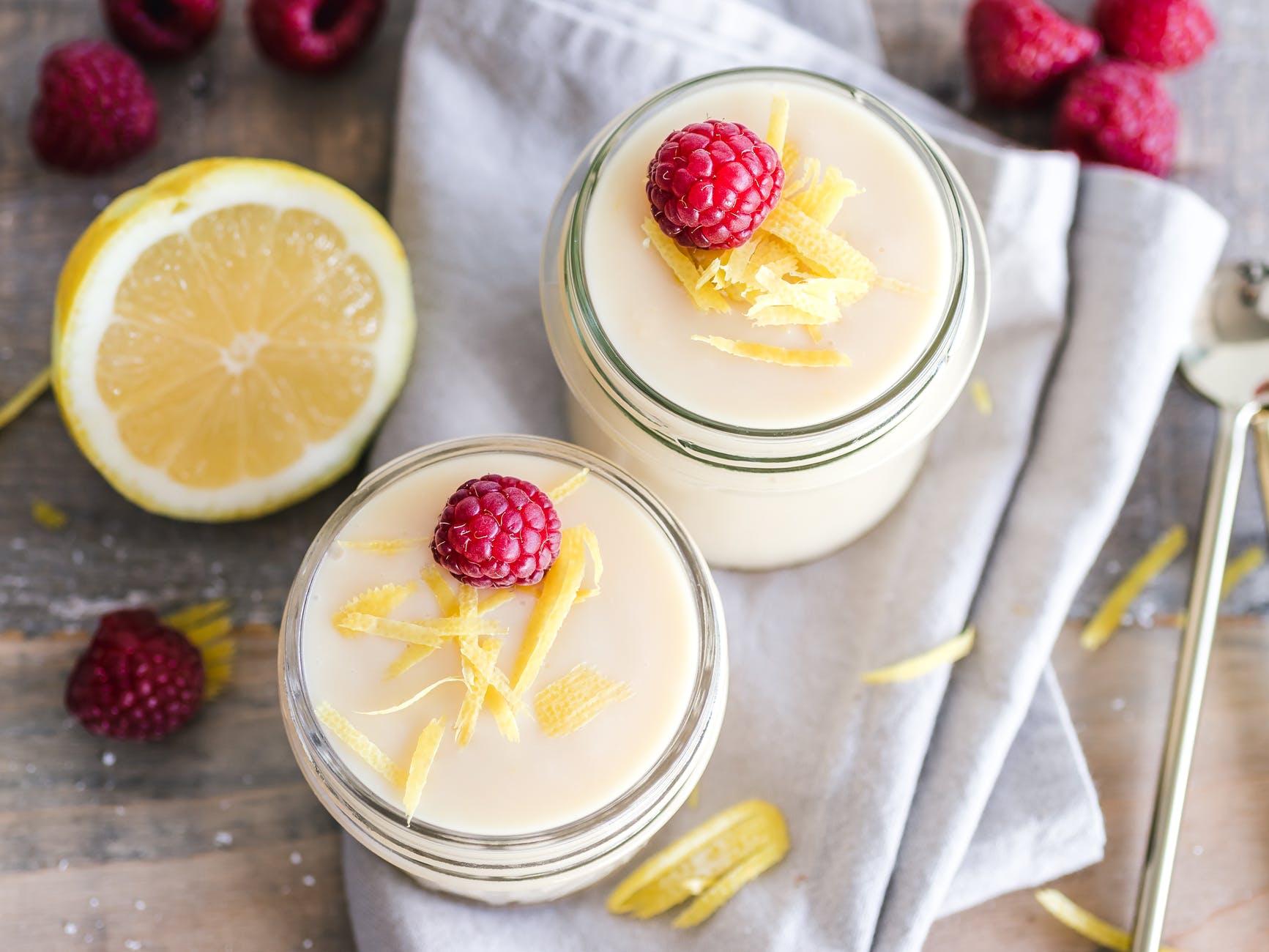 Serve nutritious desserts when you put tasty pudding to your dessert-themed parties. Calcium is a major element, yet more vitamins and minerals are obtainable from puddings. Like crepes, puddings can be sweet or savory. The latter is not so common. Lemon pudding, apple pudding, and banana pudding are some fruit-based options. 
8 – LUSCIOUS PANCAKES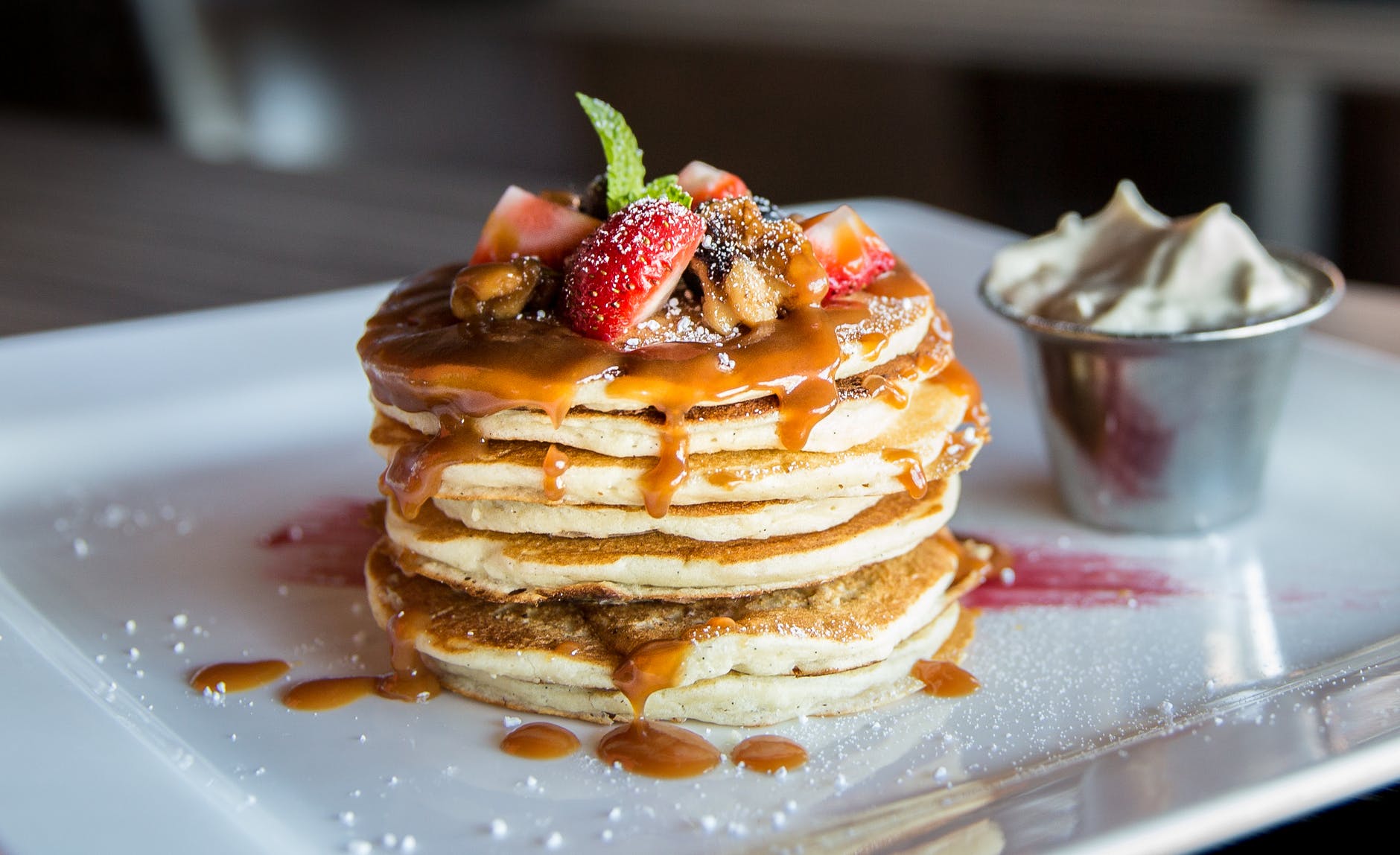 There's "cake" in the word, but you know they're not the cakes everyone knows. Luscious pancakes will make your guests happy to see these timeless treats on the celebration table. Perfect for breakfast parties, pancakes can be filled or poured over with flavourful creams and syrups. Top them with fresh berries, and see them magnetize people! 
9 – BLUEBERRY MUFFINS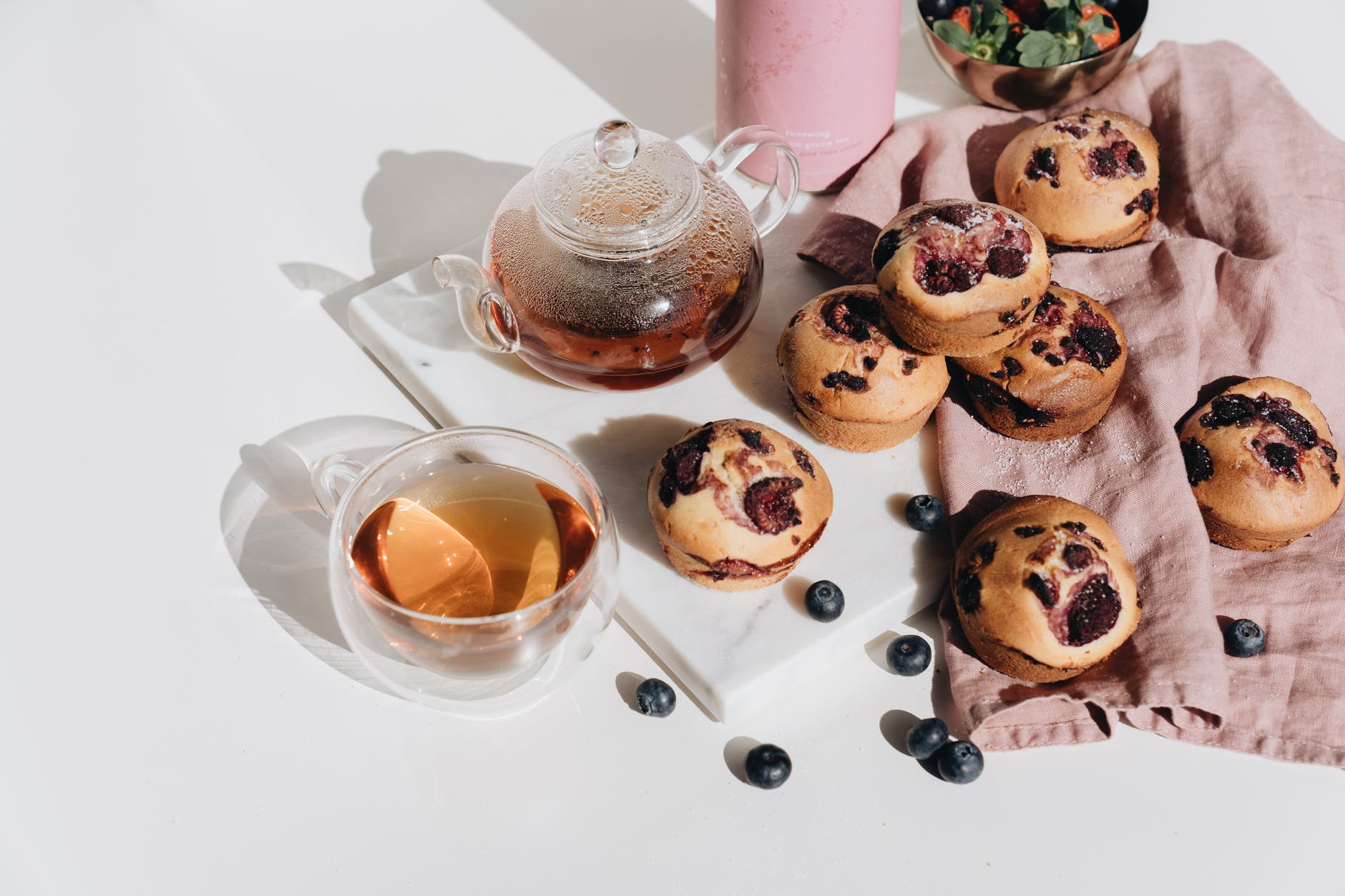 We can talk about any muffins, but let's talk about blueberry muffins! They are loved by many people, and you'll never know how much of those 'many people' are found among your party guests. 
If you want a more personalized version of your blueberry muffins, bake them yourself. It's not really hard, so if it's a small to medium-sized gathering, you might be able to succeed in giving at least one or two for everyone. 
As an extra, for a varied diet and health preferences, you can use dairy-free, sugar-free, and gluten-free baking ingredients. Remember, it would be wise to add desserts that should be healthy and hearty too!
10 – DELECTABLE CHURROS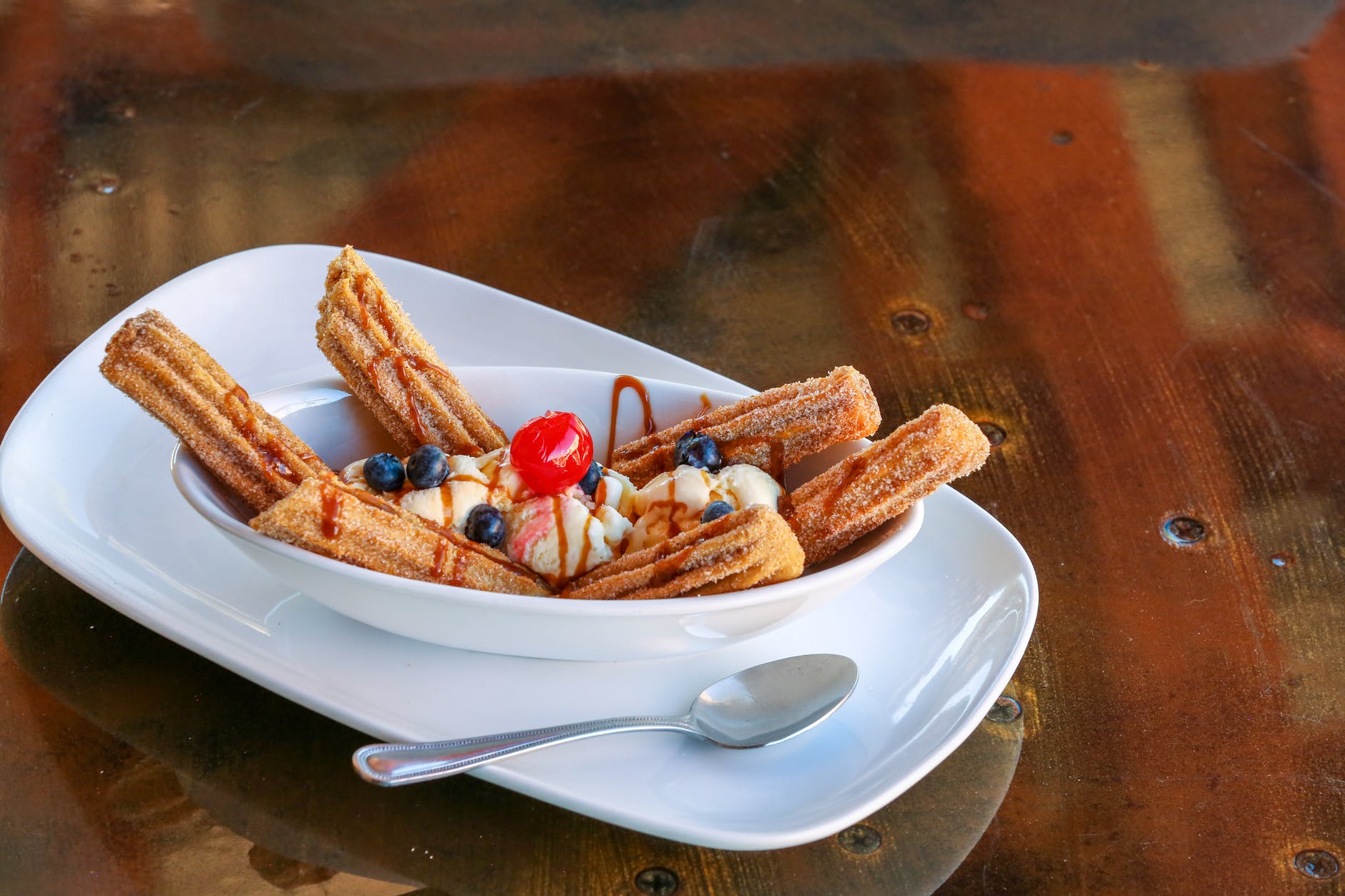 Coming from Spanish and Portuguese origin, churros won't let you down! 
Be careful not to make them too oily. You and your guests won't like them that way.
To make churros more delectable, you can incorporate other desserts, like ice creams, and some fruits, like cherries and blueberries. Your celebrations will be super unique with churros as a highlight treat! 
11 – RED VELVET WHOOPIE PIES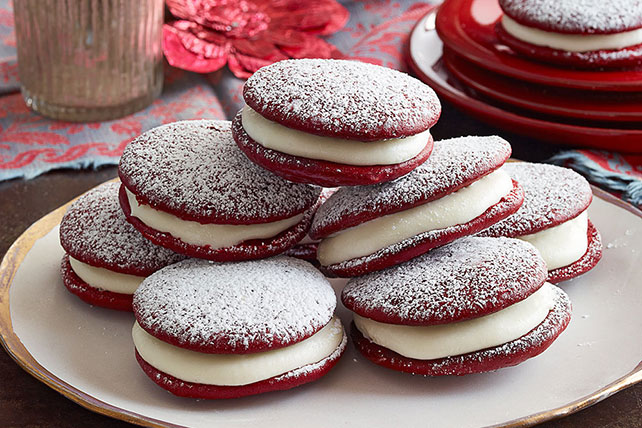 Are you a fan of red velvet? Not the K-pop girl group but the flavor. Here's the thing: red velvet whoopie pies exist.  
Packed with mouthwatering cream cheese filling, red velvet whoopie pies are a game changer! See above, and you can imagine how the crowd can go wild for these moist confections! You can actually make and munch on them at your dear party or just on an ordinary day at home. There's no picky day when it comes to red velvet whoopie pies. They're simply irresistible!
12 – FRIED OREOS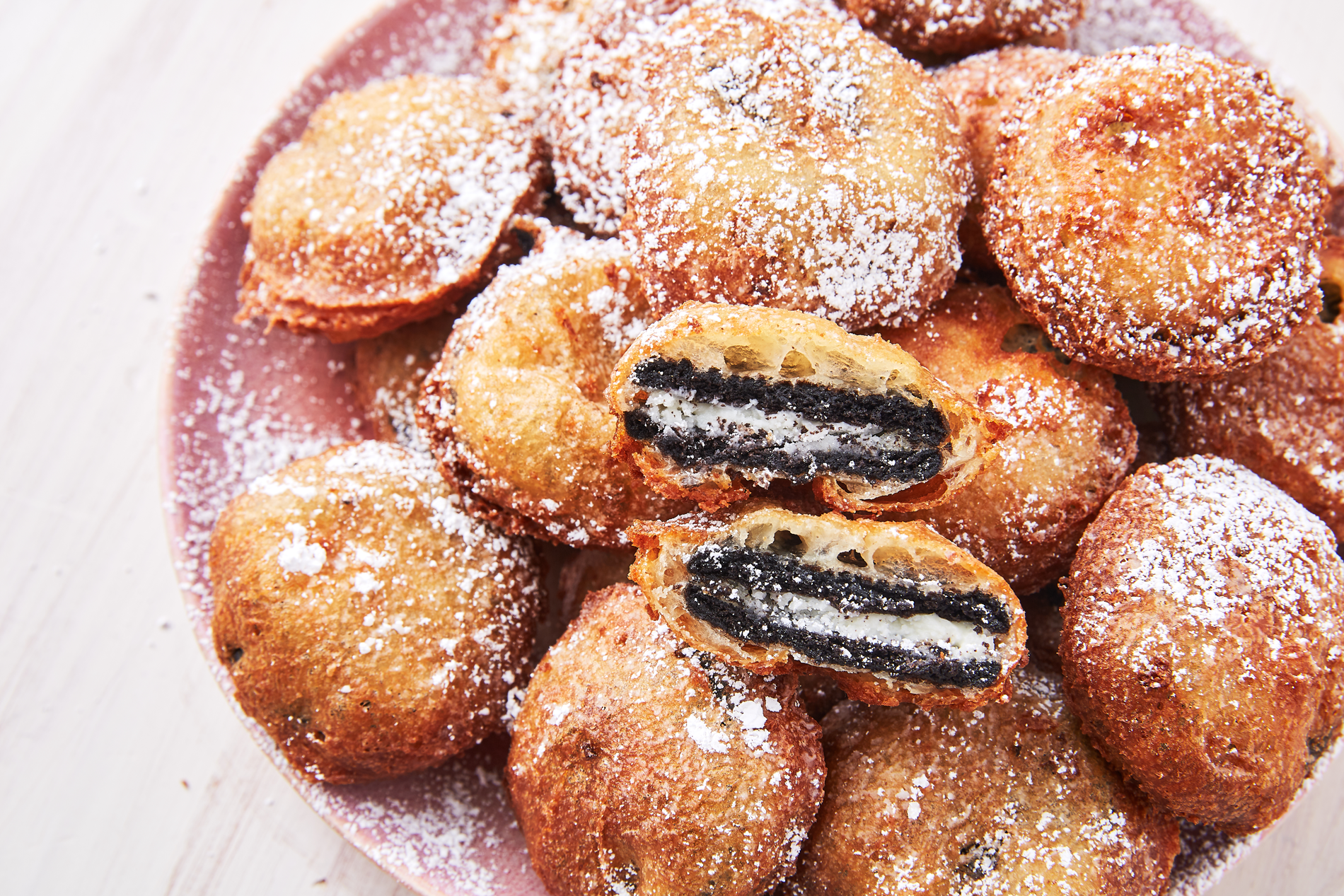 A timeless and ever-tantalizing childhood favorite, fried Oreos have always been fantastic! 
You can see how Oreos drenched in pancake batter and deep-fried right after can make magic happen. You can spatter them with the syrup of your choice, shower them with powdered sugar, or leave them plain yet peng! Just keep in mind to immediately serve them fresh from the kitchen because they're best eaten hot. 
These fried Oreos make for dessert-themed parties that bring back fun memories!
13 – CHOCOLATE-COVERED BERRIES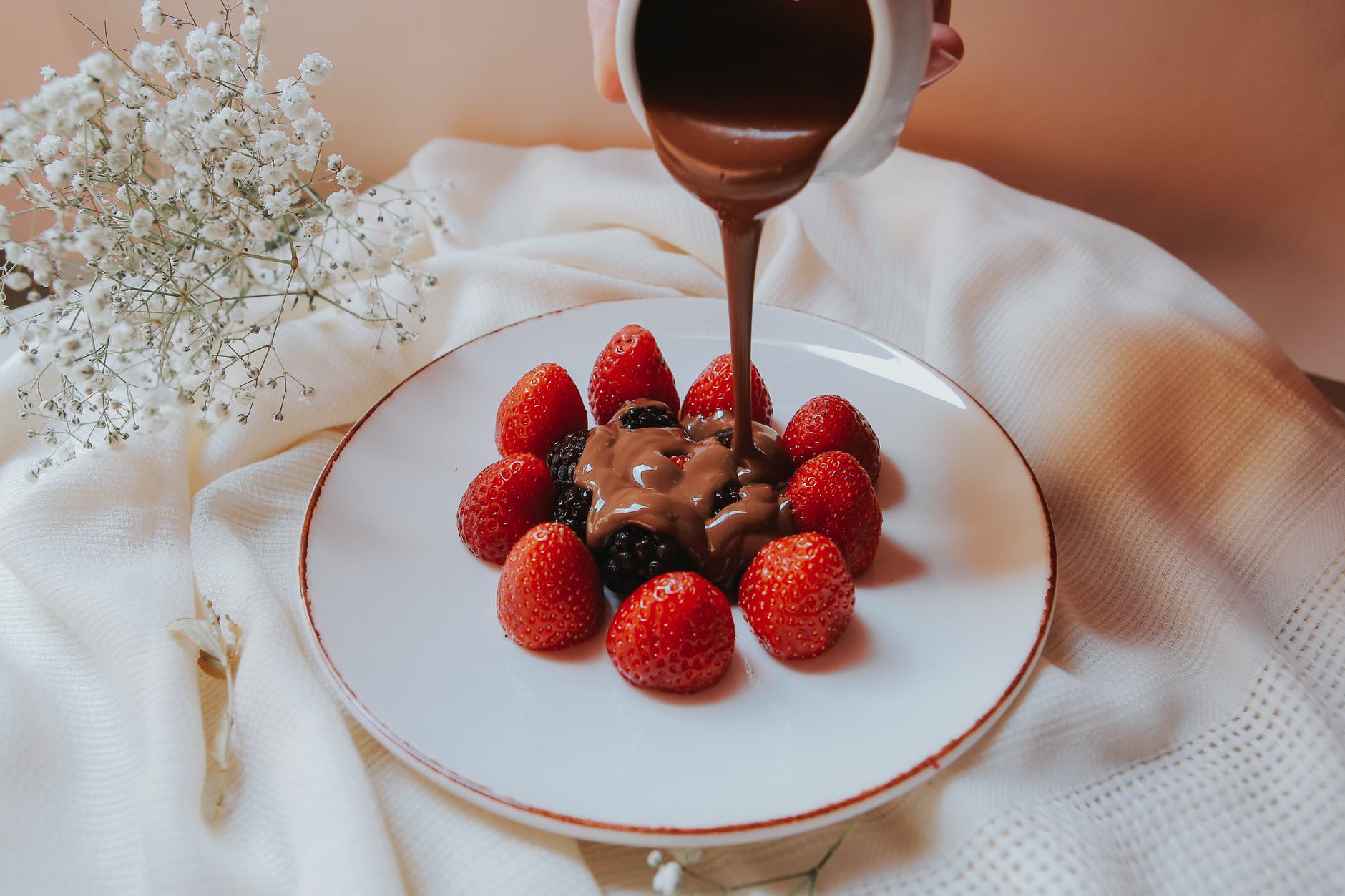 For something dashing, chocolate-covered berries can leave a dazzling impression! All you need are assorted berries categorized on the dessert table and ceramic cups or pots of chocolate syrup. It can be self-service, but to properly craft a classy dessert look, let expert pastry chefs assist.  
14 – MANGO PUREE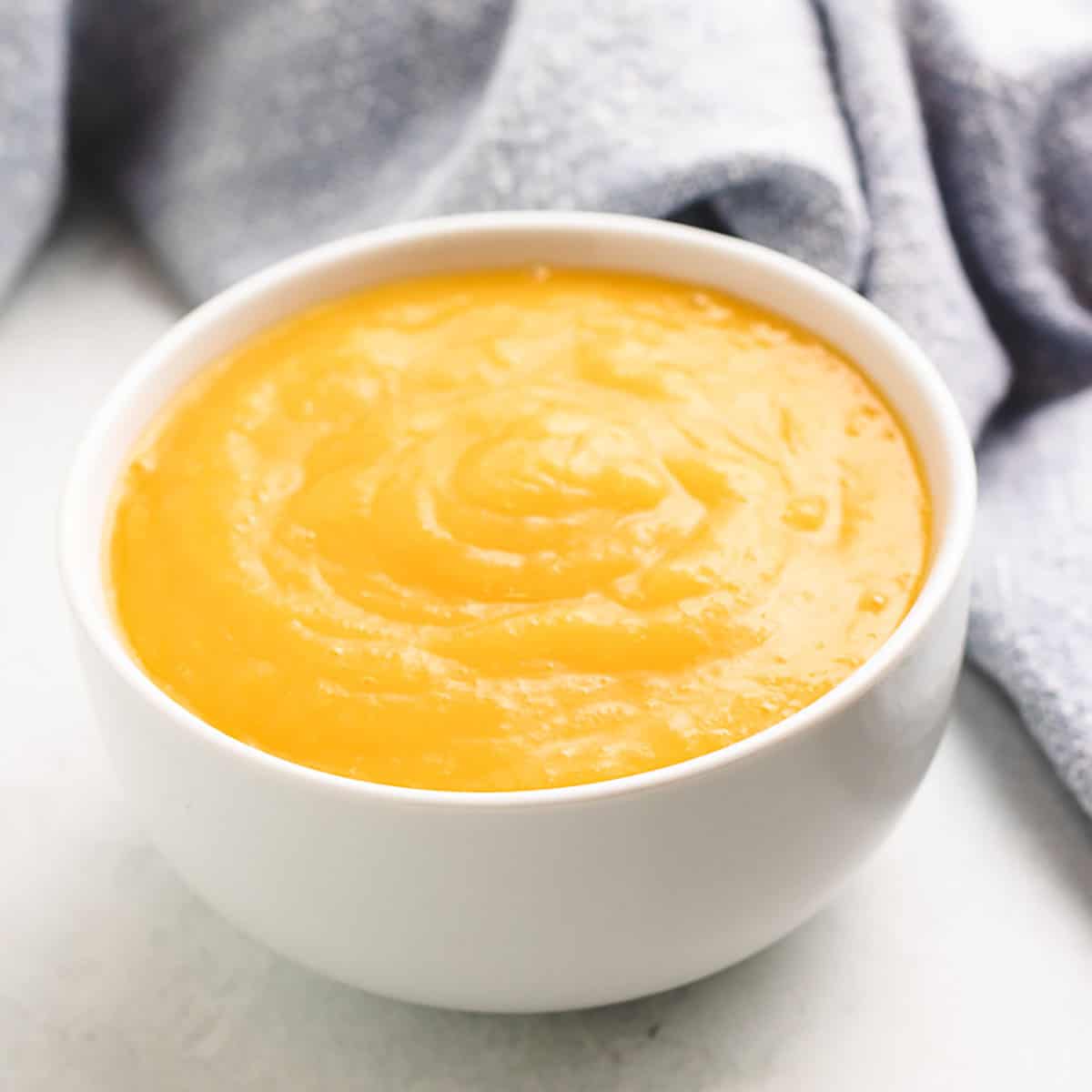 Mango is more than just a fruit that's color yellow and that starts with the letter M. It is rich in antioxidants, which help ward off risks of illnesses and diseases. Add this healthy fruit to your dessert-themed parties, but use it in its pure form. In that way, you and your loved ones who might not be familiar with puree will know how flavorsome and healthy this underrated delicacy is!
15 – SILVANAS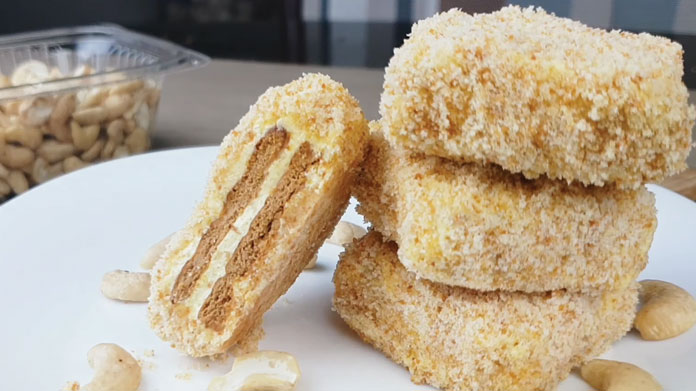 Last but certainly not least, silvanas can NEVER make your dessert-themed parties sad. Based on the French Dacquoise dessert cake, they are filled with buttercream, pulverized cashew nuts, and meringue wafers! 
Unlike the first dessert on this list, silvanas are to be eaten cold because they can melt and become mushy. These Filipino bonbons will make you fall in love with how delicious they are and how snuggly the feeling is while eating them.
Bring silvanas to your celebration's desert zone, and your day's going to be exceptionally sweet!
Treats and Time
Now, you're drooling! 
There you have those 15 choice confections that will definitely prettify and yummy your dessert-themed parties. As you have noticed, they are not always sugary, some are just so rich and lush that you will not immediately think that they are desserts. 
Know that besides cakes, which are inevitable and symbolic in important life events, there are so many more options to choose from. For your dessert-themed gatherings, make sure that those bonbons are not just all about your favorites; include those that diverse guests also like and will love! In that way, you can make not only the shared food but most essentially, the shared time lovelier and more unforgettable.
ABOUT THE AUTHOR:
Nicole Ann Pore is a writer, an events host, and a voice-over artist. Quality and well-researched writing is her worthwhile avenue to enlighten and delight others about things that matter. She is a daytime writer for Mauri Baking Supplies Australia, a chief supplier of bakery ingredient solutions all over New Zealand and Australia. Nicole graduated Cum Laude from De La Salle University-Manila, the Philippines with a Bachelor's Degree in Communication Arts.