Privacy screens are generally used that the homeowners can have their privacy while spending some time in the backyard. There are of course various types of privacy screens available which are made of different materials such as aluminum, wood, and stainless steel.
The Different Types of Screens Are:
Translucent Screens: Frosted Glass acts as one of the best privacy screens as they block the view as well as allow some light to pass through them. Sand-blasted glass panels are luminous and act as a perfect addition to the backyard. These screens are sometimes colored and add a great touch to them.
Wooden Screens: This type of screen is made up of wood. There are different patterns of wooden screens available because wood can be carved easily. The slatted screens are the most common and widely used wooden screens.
Bamboo Fences: Stacking a lot of bamboo sticks together in a non-clumsy way can also be a great type of privacy screen. This one is great because of the greenery it provides. One can also add some plants and make the place more appealing and refreshing so that they can feel lively while spending time at that place. These are for people who want their home to have a countryside feel with all the plants around the fence.
Faux Plants: If you want your private area to be more realistic you can go with faux plants because these plants add greenery to your backyard. This type of screen has become a popular option in recent times.
Lattice Wall Screens: These types of screens are traditional but still are being incorporated in modern homes. They obstruct the view partially by still allowing some amount of light to pass through it. These screens can also be further decorated with climber plants like ivy and vine.
Metal Screens: Metal Screens are also a great option for someone who is not comfortable with lattice screens. These screens are available in different shapes and sizes. They can also be customized according to the color palette of the owner's garden. There are barbed wires sometimes attached to the top of the fence to add to the security of the place.
Bottles: Some may think about how can bottles be screens but actually they can be. This will also be a great way of recycling bottles. Bottles can be arranged in an aesthetic way to act as privacy screens. Tinted bottles can add a pop of color to your backyard in an otherwise boring backyard. It is just a small step towards a cleaner environment. This is for sure a low-budget choice but will definitely make you feel proud every time you relax in your backyard.
One can easily choose from these options after analyzing their needs and requirements.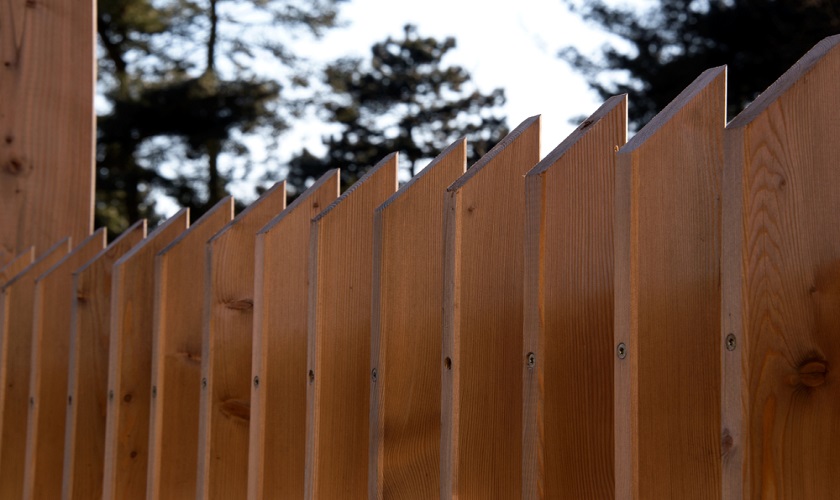 Let Us Now Discuss the Benefits of Having Outdoor Privacy Screens:
Privacy: The most important benefit is that it gives is privacy which is also one of the reasons why people place privacy screens in their backyard. One can relax in summers without any fear of people gawking at them while passing through their homes.
Protection from elements: The privacy screens are a great addition because they allow airflow in the backyard.
Easy maintenance: Privacy screens that are made of aluminum do not require much maintenance because they resist corrosion and retain their shine.
Cost-Effective: These screens are a great alternative for huge fences and walls so they become cost-effective. They also last a long time and require low maintenance.
These were some of the advantages of privacy screens. Privacy screens are easy to install and some of them are even portable so this makes it really convenient for someone who has to shift places frequently. This is why privacy screens are being used readily by people for their backyards or gardens.